New Shared Email Templates is out: Get 6-month subscription for free
I am excited to announce that we have finally published a beta version of our new tool for Outlook templates – Shared Email Templates!
The app lets you create custom templates with your own design, formatting, graphics, attachments and hyperlinks. You can use templates in desktop and online Outlook and share them across your devices and with colleagues.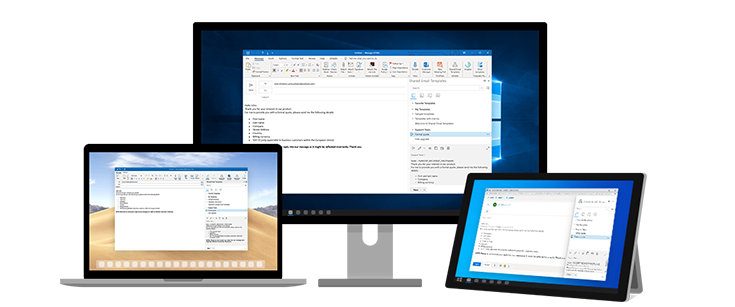 With Shared Email Templates you can
Use templates in desktop Outlook and Outlook on the web (Outlook Online, OWA)
Run the add-in on a PC, Mac, Windows tablet
Create customized and personalized replies with a click
Reuse your responses whenever you need
Use rich-formatted Outlook drafts as your templates
Take advantage of HTLM means to create professionally designed messages
Attach files and pictures from URL or OneDrive to your templates
Use macros to fill in the To, Cc, etc. fields and put placeholders in the template's text
Create teams, invite members and share your templates with them
Secure your templates with a strong encryption and different user permissions
By the way, if you use our Template Phrases for Outlook Online, you can easily export your templates to the new Shared Email Templates add-in.
I want to learn more
Beta-testers wanted!
Currently, the tool is in a beta stage, and we constantly update, improve and develop it considering the experience and feedback from our beta testers. If you'd like to become one, we can create a key for the Business Beta plan that covers 10 users and will be valid for 6 months. Our beta testers will get special pricing for the add-in subscriptions in the future while the most active users will receive a personal life-time subscription for free.
Invite me