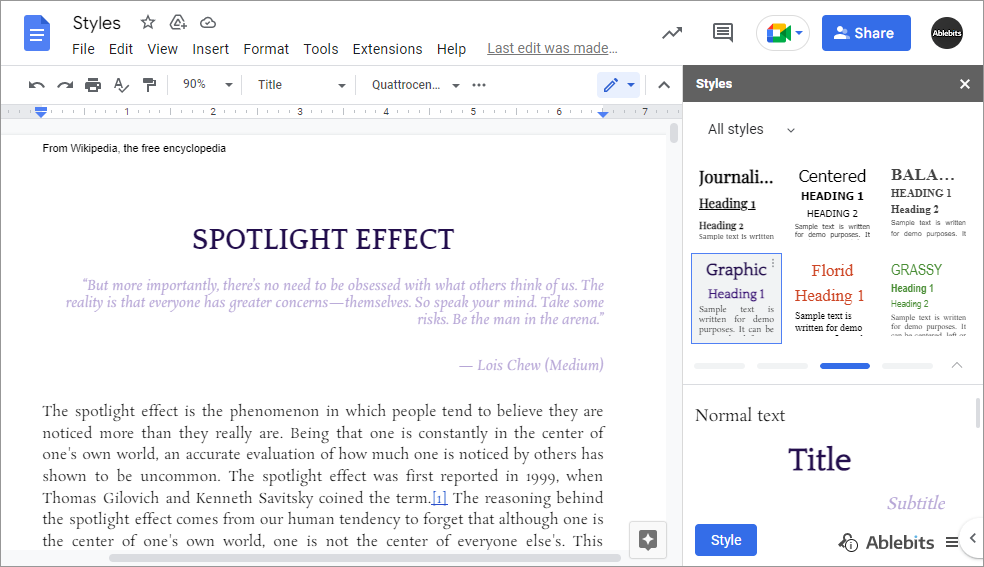 Choose the style you like best and apply it to the whole document…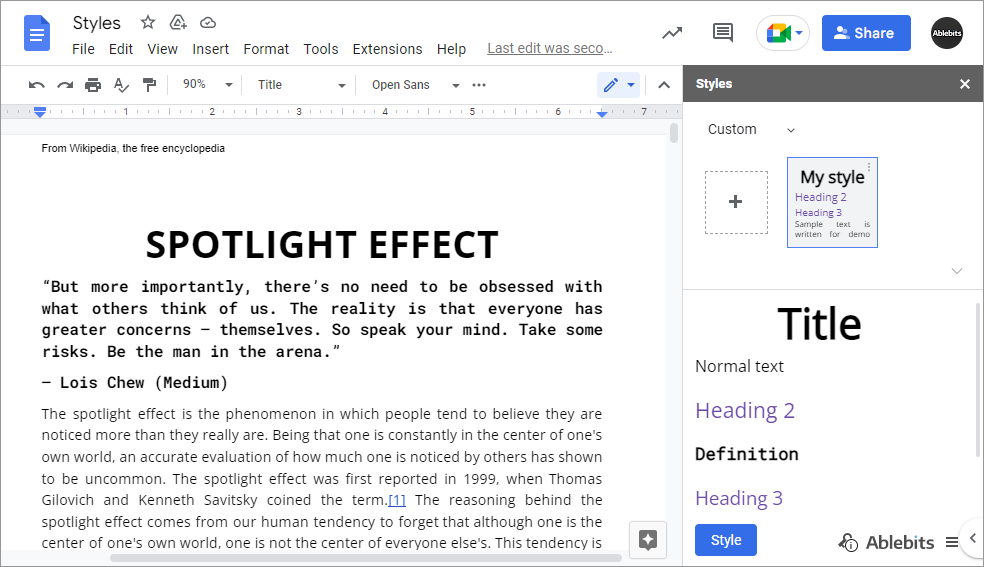 …or create and apply your custom Google Docs styles.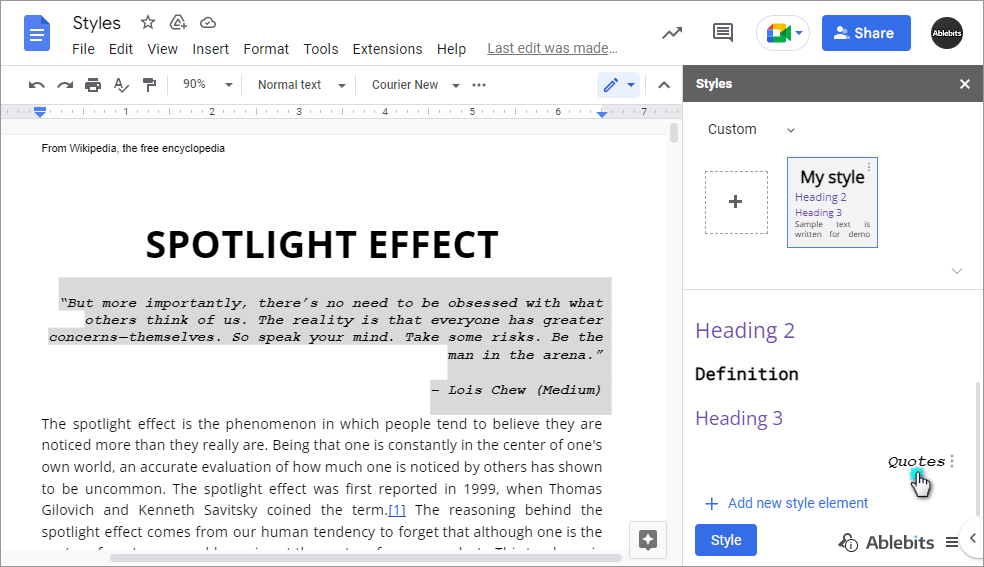 To alter separate elements of the text, place the cursor in it or select paragraphs & click the necessary style in the add-on.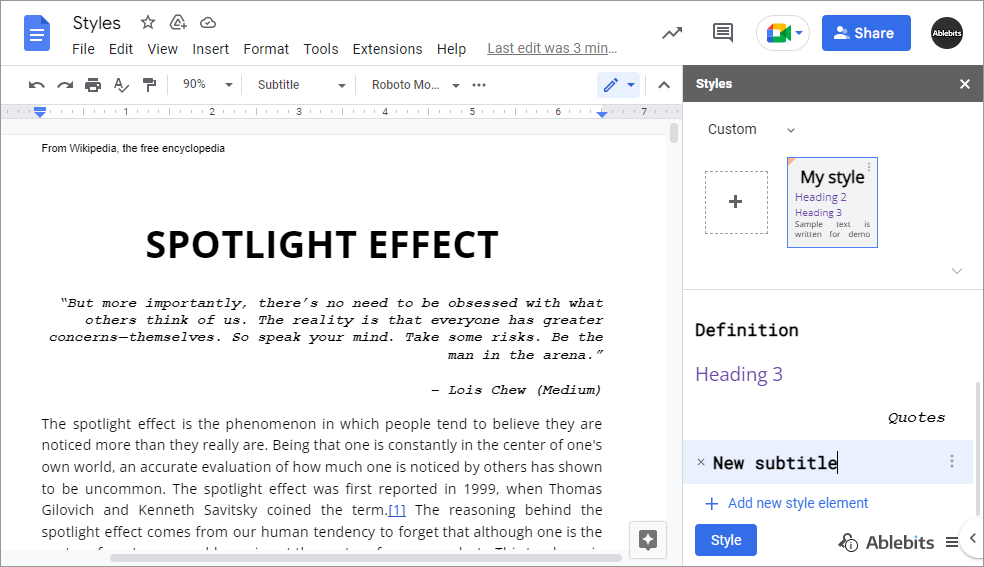 Add multiple custom elements to any set.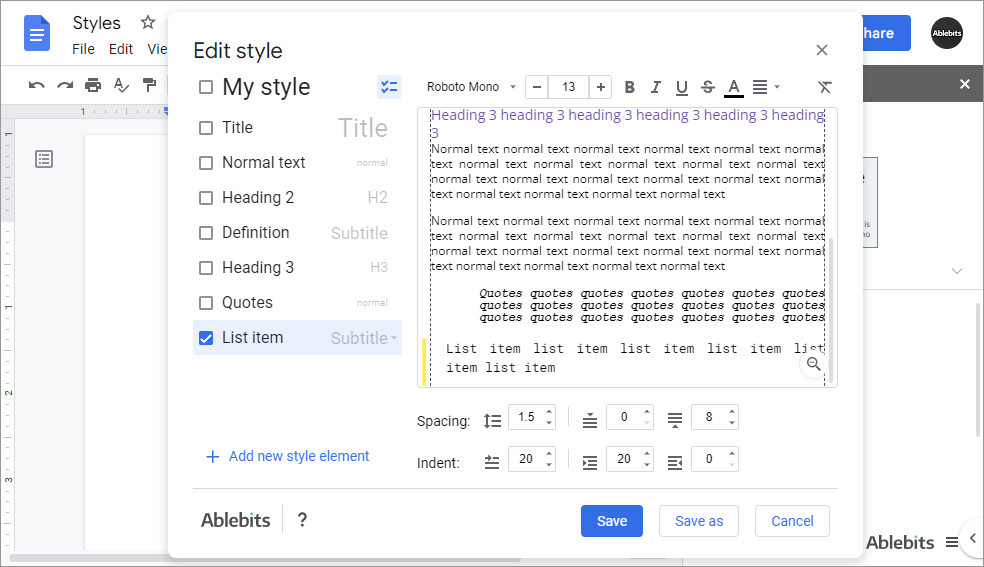 Edit font, size, formatting, color, alignment, spacing and indentation in default & your custom styles.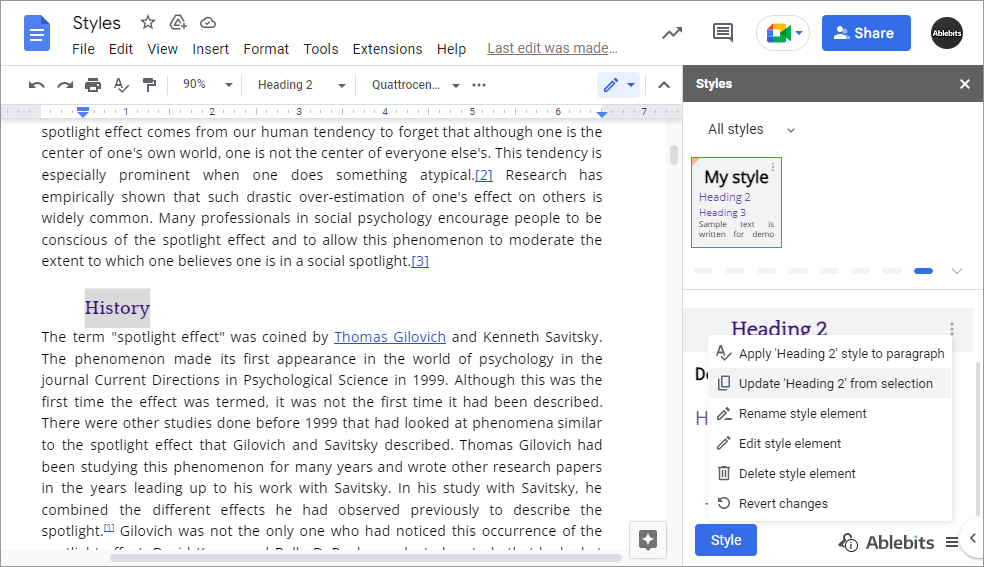 Update element in the add-on by the style in your Google document.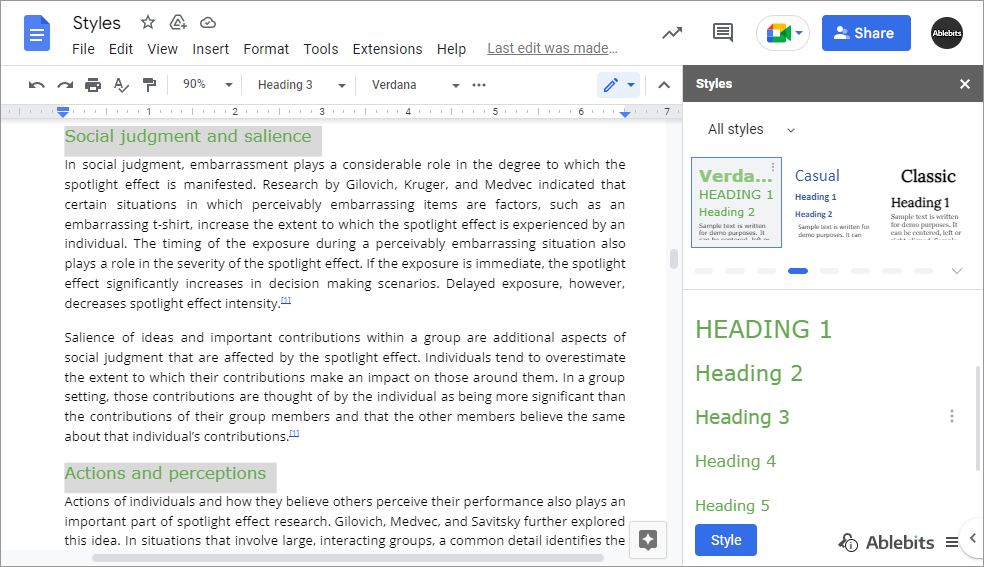 Select all matching text like Heading 3 from the Google Docs context menu and change only headings like this.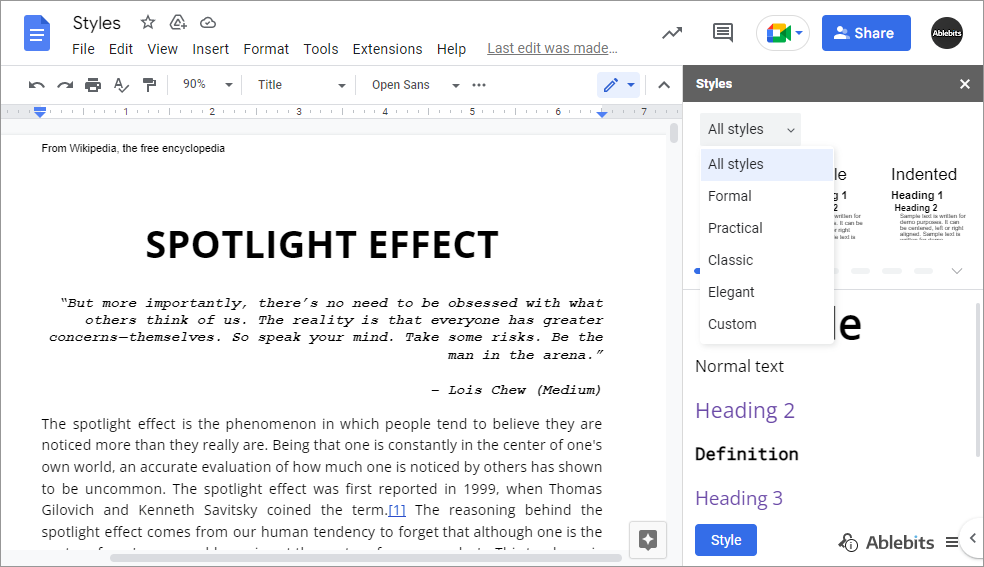 Make use of 20 default sets from 4 groups. All styles and Custom are also available.