How to Automate Your Spreadsheets with Zapier
Spreadsheets today aren't just static documents with data carefully managed on one computer. With Google Sheets and Excel's companion web app, your spreadsheets can get work done while you're away. When you get a new sale, it can automatically show up in your Google Sheets spreadsheet — and can kick off a whole workflow of subsequent steps, sending an email to your customer, reminding you to ship their product, and even printing off the shipping label automatically.
It's like build a custom app for your business without coding, powered by your spreadsheet.
All you need are some web integrations, something you can add to your spreadsheet in a few minutes with Zapier.
1. Automatically Add Data to Your Spreadsheets
It's easy to organize your data, move things around, crunch numbers, and clean up stray data with AbleBits' add-ons when your data's in a spreadsheet. Getting it there in the first place, though, can be a bit more tricky.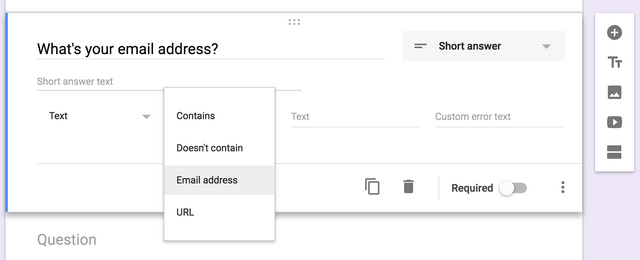 One of the simplest ways to add data to your Google Sheets spreadsheet is with a Google Form. The built-in companion forms app to Google Sheets, Forms lets you drag-and-drop questions into a form and gather the answers in a spreadsheet. You can even add logic to a Google Form to make sure you're asking the right questions.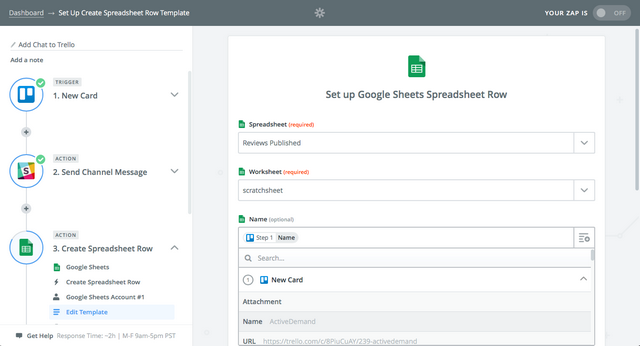 But what if your data is in another app? Say you want a combined spreadsheet of all your contacts — including those in Google Contacts, a CRM like Salesforce, and an email app like MailChimp. Perhaps you want your sales from PayPal and Stripe — and don't want to waste time exporting each item. Or you might just want to log your new projects to a spreadsheet.
Either way, a Zapier Google Sheets integration can help. Zapier can watch your app for new items, then automatically add them to your spreadsheet. You can select exactly which data goes from your app to the correct column in your spreadsheet. Here are some popular Zaps to get started:

With that done, you can then use the AbleBits Google Sheets add-ons to clean up your data, remove duplicates, split names into columns, and more.
2. Put Your Spreadsheet Data to Work
Getting data into your spreadsheet isn't that difficult. The more important task is getting the data back out of your spreadsheet to do what you need it to do.
A Zapier workflow can watch your spreadsheet for new data, and use that to start new workflows that put your spreadsheet at the center of your work. Say you want a centralized contact database. Have your forms and payment systems save their data to your Google Sheets spreadsheet, and then have Zapier add each new contact to your CRM or contact app.
Tip. Zapier will run your workflows either when there are new or updated rows in your spreadsheet. If you'd like to clean things up first, and then run the workflow, just make a new sheet that you connect to Zapier, and paste your finished data into that sheet when it's ready for the next step.
That's how a number of teams have built custom apps for their business with spreadsheets. The Green Socks team — an Uber for lawn mowing app in Australia — runs their whole business from a Google Sheets spreadsheet. A Gravity Forms form adds mowing jobs to a spreadsheet, and the spreadsheet then sends a Twilio SMS to the team member who should do the job, and an email to the customer to let them know when their yard will be completed. It's an app that's running their business, powered by a spreadsheet.
In a similar way, the Bart at Work team makes custom videos via a spreadsheet. Clients add details about the video they need to a Google Sheets spreadsheet, which saves the data to a Google Drive file via Zapier. With custom video rendering tools, the team turns that text into a video for clients, which is uploaded to Wistia and then updated automatically in that original spreadsheet.
Here are some ways to do that on your own:
Print Documents from Google Sheets
Sometimes you need to create documents from your spreadsheet data and print them out. With a tool like WebMerge, you can fill out a document template from your spreadsheet — or you can print it out directly with a Wifi connected printer.

Get Notifications from Google Sheets
Need to get notified when data is added? You could get an SMS message with the details — or send it to your customer or team member. Or, you can get a push notification in your favorite app.

Create Projects and Save Contacts
Need other tools in your workflow? Build a Zapier workflow with your favorite apps to automatically add contacts, create projects, and much more.

---
Google Sheets is a powerful spreadsheet app on its own. But its most important feature is that it runs online, even when you're not around. That means it can keep getting work done for you when you're busy with other tasks — or sleeping. With a few Zaps, you can automatically pull all of your data into a Google Sheets spreadsheet, clean it up with AbleBits' add-ons, then push it to your other favorite apps to get work done faster.
It might even be the best tool to build that app you've been wanting.
Want to do more with your Google Sheets spreadsheets? Learn how to make a spreadsheet CRM, and how to code your own automations with Google Apps Script from Zapier's free Google Sheets eBook.