Flexible subscription model. Access from anywhere. Shared calendars. Secure document storage and sharing. Increased productivity. All these statements are about Office 365. More and more people all over the world are realizing the benefits of the cloud-based productivity tools.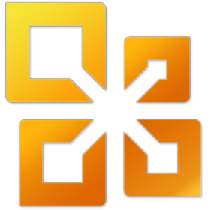 News and articles
Office 365 adoption increases by 400 percent in Asian SMBs
Microsoft Office 365 has got fast adoption among small and medium businesses (SMBs) all over the Asia-Pacific region, growing 400% in the last three quarters, according to Microsoft. The service was first launched in June 2011 in Singapore, Malaysia, Australia, and New Zealand before being rolled out in other parts of the region.
Federal Aviation Administration chooses Microsoft Office 365
In order to allow personnel to work more efficiently, the Department of Transportation's (DOT) Federal Aviation Administration (FAA) has chosen to install a CSC cloud productivity solution based on Microsoft Office 365, including email messaging, calendaring, instant messaging and webconferencing.
The Office 365 family just got a little more fashionable
Otto Japan, a top fashion retailer, has been welcomed to the Office 365 family. They evaluated both Office 365 and Google Apps. In the end, Otto Japan chose Office 365. Their migration to the cloud is believed to help them reduce IT cost, improve customer service and be better prepared for the unexpected.
Learning center
New Office 365 and AD FS/DirSync information available
Adam Conkle has posted some new goodies for Office 365 and AD FS/DirSync that may be helpful. Have a look and feel free to rate the content if you find it useful. Check out:
Client Access Policy Builder
Microsoft Office 365 Federation Metadata Update Automation Installation Tool
Microsoft Office 365: DirSync - Count Total Synchronized Objects
'DirSync' - Count Total Synchronized Objects'
Office 365 Deployment Readiness Tool (DRT).
Welcome to Office 365 - Tools, tips and tricks to get started
Once you've chosen the best Office 365 plan for your business and planned your move, it's time to introduce your personnel to the technology and start using it. To help make adoption difficulty-free, Microsoft has created a welcome kit that contains everything from draft emails for administrators to training resources. Have a look at an overview of what the kit includes and links to additional Office 365 resources.
Video
What does Office 365 mean to you?
Watch this video to hear more about what Office 365 means to people. What does it mean to you or your business? Share your comments below.
Microsoft Office 365 In Action - CCB, Inc. Webinar
Do you want to see how you can work from virtually anywhere? Here is what you will learn from this video:
Build a connected workplace that's accessible from virtually any location and any device.
Work with or without Internet access.
Customize Office 365 to fit your organization's unique needs.
Save time and money.
Office 365 provides robust security features and reliability.
Office 365 allows IT administrators to stay in control.
The Cloud saves the day for Sarasota Chamber of Commerce
The Sarasota Chamber of Commerce was faced with the expense of replacing aging Exchange servers. SouthTech gave them an alternative, cloud-based solution - Microsoft Office 365 - that saved money and improved email performance.