Do you remember how much time has passed since Office 365 was globally unveiled? It was 265 days ago. Since then the Cloud application has grown up, matured and improved much. Here is our weekly O365 digest for you to catch up with the latest news and updates, perform better and increase your workload capacity.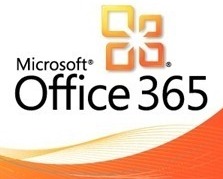 News and articles
Microsoft claims its biggest Office 365 customer
Microsoft said the All India Council for Technical Education has decided to deploy Office 365 across 10,000 educational institutions throughout India. That will make the cloud service available to 7 million students and 500,000 faculty members and makes AICTE the biggest customer.
Saving taxpayer dollars with Office 365
In the current economic environment, governments are trying everything possible to improve their budgets. One way is moving some or all of their productivity applications to the cloud with Microsoft. According to some evaluations, governments can save up to 25-50% by moving to the cloud.
Use Lync Online to communicate with customers
Microsoft Lync Online creates a virtual connection between you and the people you work with. It offers instant messaging (IM), video calls and online meetings. In this article you will find how Lync Online customers use the service to collaborate with their clients.
Single sign-on in Office 365 is not for SMBs
One of the Office 365 advantages is the possibility of "single sign-on". This means that users just need to authenticate against their network - and not against Office 365 as well. Without single sign-on, customers would need Sign-In Assistant installed on their computers (though not always obligatory). But why this doesn't work for Small Businesses?
Will Open Source Clouds surround Microsoft Windows Azure?
The challenge from Microsoft and its channel partners is that it seems like the cloud computing world has increasingly gone open source. There has been a lot of discussion of that with no clear understanding if that is hype or reality. You can learn more from Will Open Source Clouds surround Microsoft Windows Azure?
Learning center
OLSB to Office 365 Migration Tool
Last week ValorConseil released new free tool aimed to help users backup their Office Live Small Business sites and move them to Office 365. ValorConseil announced that they updated their migration tool. According to the publisher, version 2 can transfer everything from the WEB site to Office 365, including Pages, Images and Documents. Feel free to learn more.
Office 365 and "There are no items to show in this folder"
When accessing shared mailboxes on Office 365 using Outlook in online mode, you can experience an issue with Outlook not properly updating the mailbox view.
Video
In this video series end users can clearly see what they can expect before, after and during transition to Office 365. Warned means prepared.
That's it for today. Have a nice day!