Excel Add-ins Collection by Ablebits: Faster and better
Lots of Excel users like Ablebits Add-ins Collection for its ability to speed up many tedious and time-consuming tasks they perform daily in Excel. There's no limit to perfection, so our developers have been working hard on the collection optimization and finally introduced some dramatic changes.
Fast and furious

If you use Add-ins Collection you must have noticed that most of your tasks in Excel have become faster. So we decided to make the bundle start faster as well. Now it contains 12 smart tools but it loads as fast as 1 add-in. That's not it, because each add-in from the bundle has become quicker as well. You just don't need to wait any longer!
There are always options
Also we have added the Options button for your convenience. If you don't use all the tools every day and want only some of them on the ribbon or toolbar you can uncheck the add-ins you employ seldom. You can turn the tools on again by ticking the box next to them.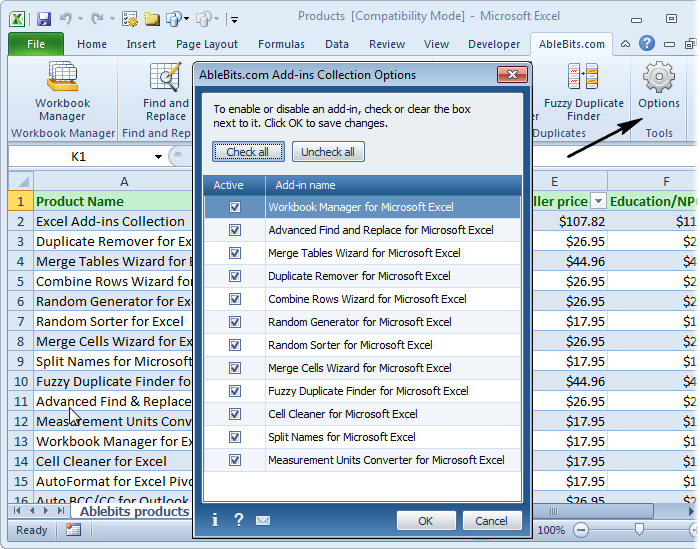 Hope you'll enjoy working with the updated and improved version of the Collection!
Give it a go!