Shared Email Templates for Outlook is an account-based add-in, so, first of all, let's create your account. On this page, find the instruction on how to do this. When you are registered and your email is confirmed, you'll be able to activate your license key (optionally) and create templates and teams.
Run Shared Email Templates
To run Shared Email Templates, open your Outlook, go to Home → New Email, find the Ablebits group, and click the Shared Email Templates icon:

Tip.
If you prefer using the Outlook online version, take two steps to run the add-in:
Click the New message button in the top left corner of the window:

Click the three dots and find Shared Email Templates in the context menu:

Create account
In the opened Shared Email Templates window, click Create an account: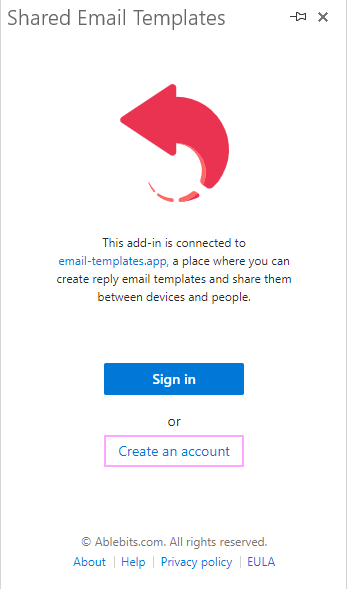 Enter your first and last name, email, create login and password. On the indicated email, you will receive a notification letter. To get access to your account, click the Verify Email button in the received email.
Get back to Shared Email Templates in Outlook. Now you can enter your login and password, and click Sign in: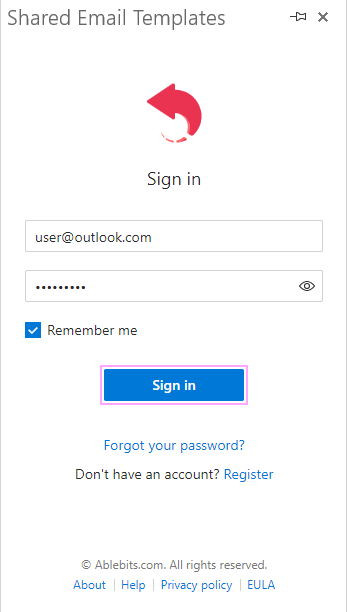 It's time to finally meet the tool and learn its capabilities!
Delete account
To delete your account, click the three dots in the bottom right corner and select Profile: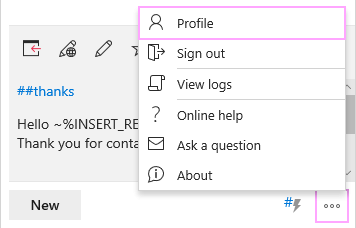 In the opened window, click the Edit icon:


To delete your account, click the Delete account and all my details button: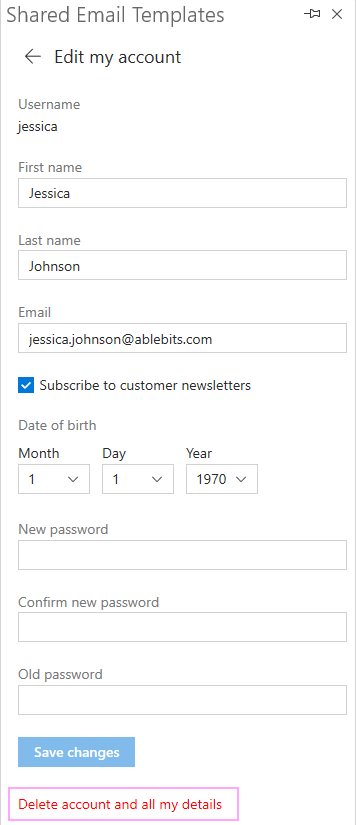 Note.
If you've got
teams
where you are the only Admin, you won't be able to delete your account until you give the Admin permission to another team member or close the team.
Other Shared Email Templates links
There's more to come! Study the following pages to make sure you get it all from Shared Email Templates: