On this page, learn to create and edit teams in Shared Email Templates. Teams are needed if you want to have not only private templates for your own use but also shared ones to use together with your colleagues. So, first, you create a team, then invite teammates and create templates that will be available to all the members of a team.
Create new team
To create a team to share templates with, open the New menu and click the New Team option: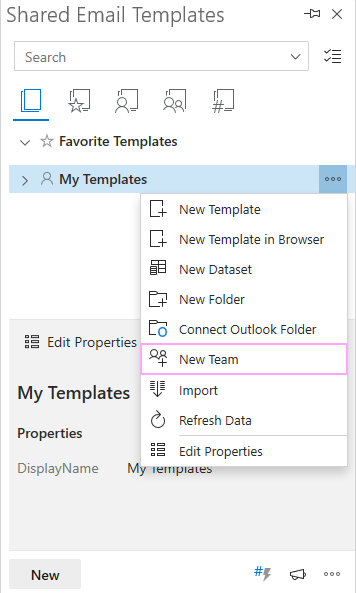 Enter the name of the team, description, and click Save:

You will see your new team at the end of the list. When you stand on a team, in the grey area, you can see its name, description, whether it's encrypted or not, members, and templates (if there are any):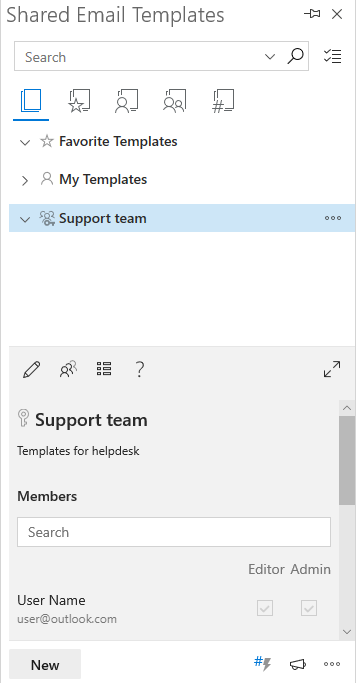 Until you add new members, you are the only one here and you still can encrypt the team.
Tip.
If you already have a folder or template that you want to share with your teammates, you can move it to the team and make available to all team members. For this, stand on the folder/template you want to share, click the
Move
action button and select the needed team as a place where to move the item to: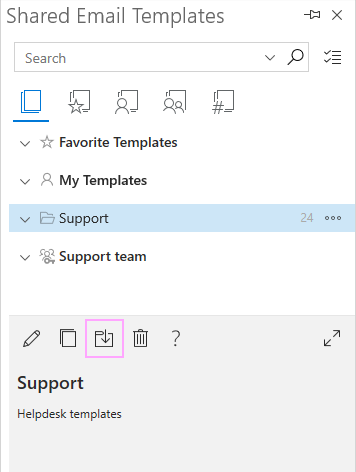 The same way but using another action button, you can
Copy
a folder/template.
Encrypt your team
To protect your privacy, you can encrypt your teams. To do this, enter and confirm the Secret Key. The Key is the guarantor of encryption. We do not have any access to your data in encrypted teams as we get it only in coded form. Before entering the Key, read carefully the notes below.
Important notes about Secret Key
The Key is stored locally on your device in a separate storage of each client application, e.g. Outlook, Chrome, etc.
When you create an encrypted team, you are the only person who knows the Secret Key. To get access to templates in the team, all team members will have to enter the Secret Key.
There is no way to automatically pass the Key to your team members. So, think of a safe way to communicate the Key to your colleagues.
Once created, the Key cannot be changed in the future.
It is impossible to restore or retrieve the Key as it is not stored on the server. So, if you lose the Key, we will not be able to help you. Please make sure to remember it or keep in a safe location.
You can find more information about the protection of your security and privacy on the Privacy, security, and data safety page.
How to encrypt your team
When you are creating a team, enter and confirm the Secret Key:

Note. You can't encrypt a single shared template, only all templates in a team. Also, there is no way to encrypt a team when there are members and/or templates. A team can be encrypted only when it is empty, i.e. has no templates and no invited members.
Don't forget to click the Save button.
Invite members to your team
To invite colleagues to your team, click the Manage icon: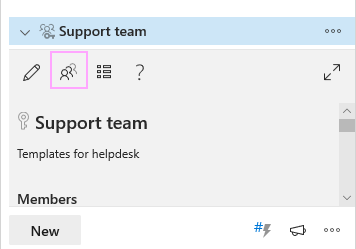 Tip.
You can also stand on your team in the tree and click the three dots on the right to open the context menu and select
Manage
there: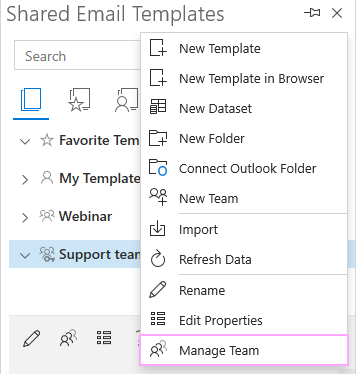 To add team members, click the Invite member button: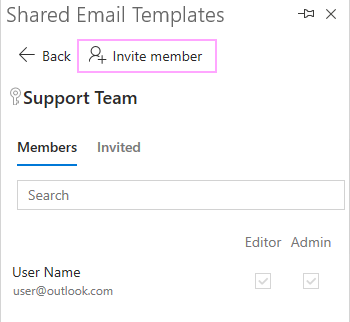 Note. Also, you can see the Encrypt button here. Note, that this option is available only till you add a new template or a new member. If you don't encrypt your team before adding a template or a member, you will not be able to do it later.
Enter the new team member email and click Add: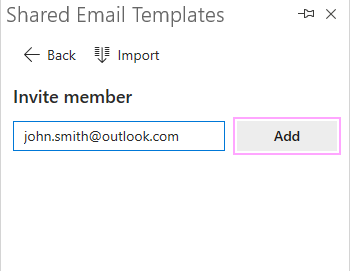 In the Invite member window, you can enter another email and invite several persons at once: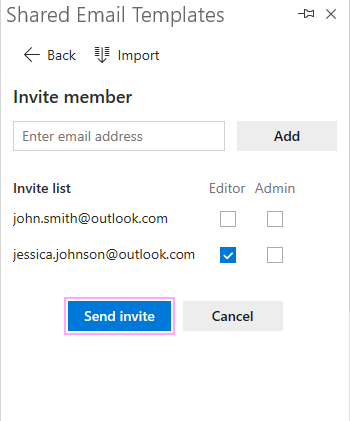 Tip.
If you've entered a wrong email, you can cancel an invitation by clicking a trash can icon:

Define permissions
While inviting new members, you are to manage permissions for them by ticking the corresponding boxes:
If you leave both boxes unchecked, you give no permissions: a team member will be able to use templates and leave a team only. A member won't manage to edit templates, create new ones, etc.
Editor lets your colleague edit, create, and delete templates and folders.
A teammate with the Admin permission can invite new members and remove them; edit, create, delete templates and folders; edit or close the team.
When you click Send invite, an invitation will be sent to the listed emails. As soon the invitation is accepted, you'll see the names of your teammates in the Members field. Until that happens, they will be listed in the Invited section: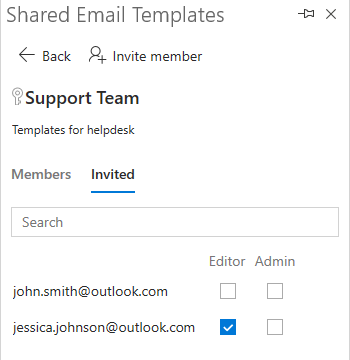 As soon as your team is created, you can add new templates and use them together with your teammates.
Working with shared templates
In teams, you create and manage templates the same way as you would do this in your private folders. Please find the detailed instructions on the How to create and manage templates page.
However, as templates in teams are shared with other users and they can be able to edit, create, and remove the templates (depending on the permissions), there are some important peculiarities you'd better know before sharing your templates with a team:
Teams don't keep the history of changes. In case you notice some unwanted or, on the contrary, appropriate changes in your shared templates, it will be impossible to detect who and when has made them.
Saving changes in shared templates, we use the First in, first out (FIFO) method. It means, that the changes in a team are saved in order of their occurrence. For example, if you delete a template and in one second your teammates decide to edit it, they won't manage to do this as the template will be already gone.
Manage your team
Edit team name and description
As the creator and administrator of a team, you can edit the team name and description. For this, click the Edit icon: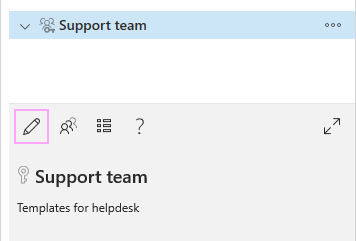 Make the necessary changes and click Save: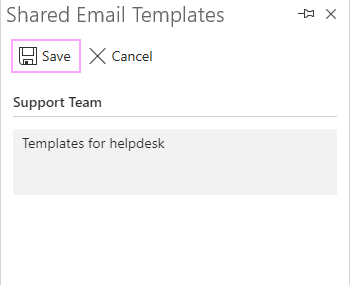 Manage team members
To invite new members, change permissions for the existing ones, or remove members, click Manage: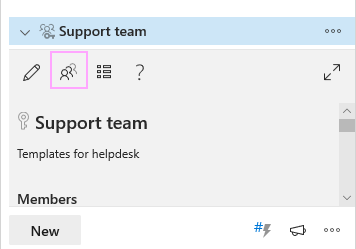 Edit permissions
To edit permissions for your teammates, simply check or uncheck the boxes near their names: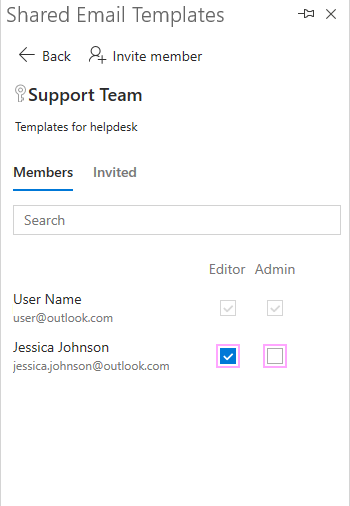 Remove team members from a team
To delete a member from a team, stand on the name and email of the member and click on a trash can icon:


Close teams
If you do not need a team anymore, you can delete it with all its templates. To do this, open the Manage window again and click the Delete all templates and close the team button: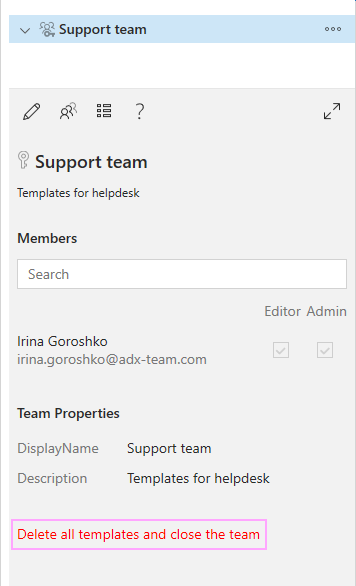 Note. There is no opportunity to undelete a team, so, if you close your team, you won't be able to restore it.
Other Shared Email Templates links