Use templates in Outlook
Insert text templates into email messages
With this helpful add-in you can instantly reply to Outlook emails without having to type the same text over and over again. All email templates you create are organized in a multi-level tree structure, and you can store text formatting, pictures, and attachments in your templates.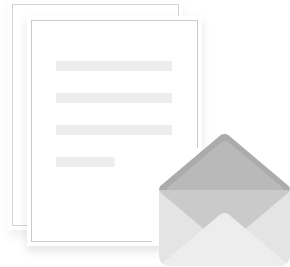 With Template Phrases for Outlook you will
See all your email templates at a glance

Templates will be displayed in a multi-level tree, and you will see text of the selected template in a preview window.

Share your Outlook templates with co-workers

Drop your templates to a shared network drive and create company-wide templates.

Insert text in Outlook with a shortcut

Assign shortcuts to most frequently used templates and get them inserted instantly into Outlook emails.

Export or import template phrases

Import and export all your templates or a selected folder with a mouse-click.

Get feature-rich formatting for HTML templates

Add basic text formatting to your templates, insert pictures, signatures and hyperlinks.

Fill message fields with template macros

Select a macro from a list and do not waste time on things that you do manually dozens of times a day.

Have favorites and recently used templates at hand

Arrange the most frequently used templates and pick your favorite wordings in an instant.

Instantly search in email templates

With incremental search you can find the needed email template by entering a few letters into the search field.
How to instantly reply using a template in Outlook
License benefits
Our customers get
Unconditional 30-day money-back guarantee

Secure payment
guarantee

Life-time license,
no additional fees ever

Volume discounts: the more you buy, the less you pay

1 license
for 2 computers

Free life-time support
Buy now
Frequently asked questions
About Template Phrases
What is Template Phrases and what do I need it for?

Template Phrases for Microsoft Outlook is a useful tool for anyone who extensively uses e-mail in their daily work, from technical support personnel to sales managers. All you need is to create a template once and then you can freely insert this text into your Outlook messages.

How to use Template Phrases for Outlook?

Download and install the Template Phrases for Microsoft Outlook plug-in. Create a new message or click Reply. In the Microsoft Outlook message window, you will see the Template Phrases pane. Select the frequently repeated text snippet. Click on the New template button in the plug-in's panel and give a name to the new Outlook email template. Please find more information here.
Supported versions
Outlook

Outlook 2019
Outlook 2016
Outlook 2013
Outlook 2010
Outlook 2007
32-bit and 64-bit
Desktop Outlook included in Office 365
Desktop Outlook included in Office 365 ProPlus

Windows

Windows 10
Windows 8.1
Windows 8
Windows 7
32-bit and 64-bit
.NET Framework 4.0 must be installed
Free download
7-day trial version
Any questions or comments?
Please contact us here