Today we are going to have a closer look at our Shared Email Templates add-in and learn more about its super-useful options to add pictures. I've prepared a set of tutorials for you where I'll walk you through the entire process, show you different approaches for inserting images and tell you the pros and cons of each of them.
Get acquainted with Shared Email Templates
Let me start with some clarification for those who are new to Ablebits and don't understand what it is. Our team introduced a brand-new tool for Outlook recently and called it Shared Email Templates. What is it doing? It saves your time! There is no need to type or copy-paste the same text over and over again. You just run Shared Email Templates, select the desired template and paste it into your email. Need to preserve formatting, hyperlinks, images or add attachments? No problem!
Moreover, since Shared Email Templates is a cloud-based add-in, you may use the very same templates on multiple devises, no letter will be lost. And if you want others to have access to the same templates too, you may create a team and share your templates with others.
As we are talking about pictures today, let me give you an example. Since we are on the brink of holidays now, a Christmas newsletter is about to be sent out to all your contacts. Would you like to paste and edit the same text again and again in each email? Or you'd rather hit a Paste icon so that the necessary text, formatting and, of course, a Christmassy post card get added? See, a pre-saved template creates a ready-to-send email in a click: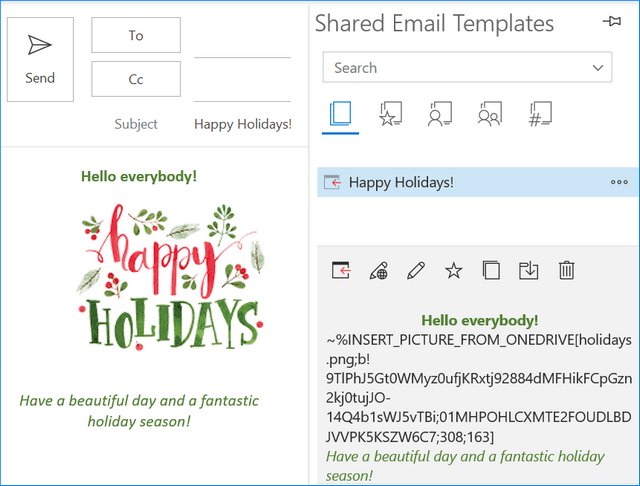 If you think it is too hard for you and you'd better do it the old-fashioned way, please give this article a few minutes of your time. Trust me, you'll be surprised how easy it is ;)

How to place your pictures on OneDrive
You may be wondering about the location of the images that you may use in Shared Email Templates. I'll tell you about all the possible storages and places in this and following tutorials so that you could choose the one that fits you more.
I would like to start with OneDrive. In my humble opinion, this is the easiest platform to embed a picture in your template from and share it with your colleagues if necessary. If you are new to OneDrive and have no idea what this platform is and what you should do, no problem. I've prepared a small guidance for you that will help to get acquainted with OneDrive and enjoy it as much as I do.
If however, you feel like a pro in OneDrive, skip the first two sections and jump right to creating templates ;)
First off, let's open your OneDrive. Go to office.com and sign in. Then click on the app launcher icon and choose OneDrive: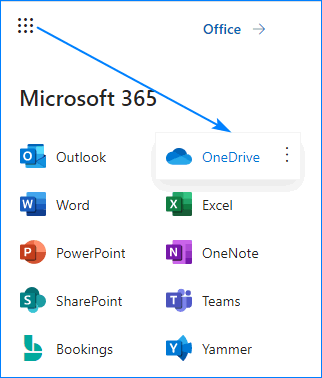 Tip. I'd recommend you placing all the files you're going to use in Shared Email Templates in one folder. It'll help you locate them quickly (in case you need to replace one of them, for example) and share with other people if needed.
There are 2 ways to place a folder with images on your OneDrive:
Create a new folder and then fill it with the necessary files:
You may add the images by using the Upload option or simply select the necessary files in your File Explorer, drag and drop them into your OneDrive.
Hit Upload -> Folder, browse for the necessary folder on your PC and click Open:
In a moment, the chosen file(s) will be added to your OneDrive. Now you have your files on OneDrive. See? Easy! :)
For more information, please see:
Share the OneDrive folder with a team
If you want your teammates to use templates with some pictures, you'll need to share not only the templates, but also the pictures. Let's make your pictures shared:
Gather all the files you are to use in common templates in one folder on your OneDrive, right-click on it and choose Manage access:

Once the Manage Access pane appears, click on the plus sign. Then you'll need to enter your colleagues' email addresses, set the permissions level (decide whether you'd like them to view or edit the content of your folder) and hit Grant access:

Note. Please keep in mind that this drill won't work for your personal OneDrive account. You need to place and share the files in your corporate OneDrive that you and your colleagues have access to.
The folders you've shared with others are marked with a small icon of a person: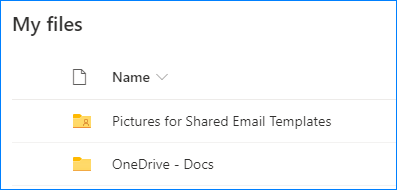 If it's you who someone shared the files/folders with, you'll see them in the Shared section of your OneDrive: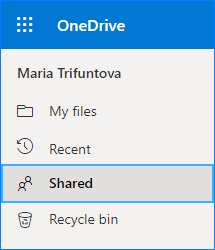 Now you are ready for the easiest part. Let's insert a picture in your email templates.

How to insert an image from OneDrive in an Outlook message
As you are all set - you got your files on your OneDrive and the necessary folders are shared with the necessary people - let's add those illustrations to your templates. We introduced a special macro for such cases - ~%INSERT_PICTURE_FROM_ONEDRIVE[] - that will paste the chosen photo into an Outlook message right from your OneDrive. Let's go step-by-step:
Run Shared Email Templates and create a new template.
Open the Insert Macro dropdown list and choose ~%INSERT_PICTURE_FROM_ONEDRIVE:

The add-in will ask to log in to your OneDrive account first. Then you'll need to navigate to the necessary picture and select it for pasting:

You'll be asked to set the size in pixels. In other words, you are to define the desired width and height for the pasted picture:

You'll see the macro inserted in your template with a set of random characters in the square brackets. There is no error, mistake or bug, no need to edit anything :) It is just a unique path to this file in your OneDrive.

Although the text in the square brackets of the macro looks weird, you'll get a perfectly normal picture when pasting a template.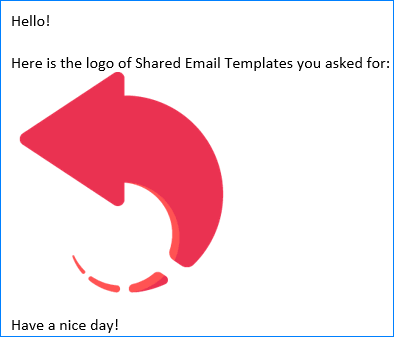 Tips and notes
There are a few important aspects I should point out. First, you'll have to sign in to your OneDrive account each time you create or insert a template with the ~%INSERT_PICTURE_FROM_ONEDRIVE[] macro. Even though you are signed in to the OneDrive app. I know, it's irritating but Microsoft worries a lot about your security and is not going to implement the Single Sign-on feature yet.
Also, not all the image formats are supported. Here is the list of formats you may use in our Shared Email Templates: .png, .gif, .bmp, .dib, .jpg, .jpe, .jfif, .jpeg. Besides, there is a limitation of 4 Mb for a file. If your images don't match those criteria, they simply won't be available in a list for choosing.
Tip. If you've chosen the wrong account, no need to close the add-in and start from the very beginning. Just click on the blue cloud icon to switch between your OneDrive accounts:

Please keep in mind that if you create a set of templates and decide to share them with the rest of your team, you'll need to provide your teammates with access to your OneDrive folder. I got this case covered for you, scroll up if you missed it.
Let's say you created a few templates with ~%INSERT_PICTURE_FROM_ONEDRIVE[] but forgot to share the OneDrive folder with the rest of the team. You will be able to paste such a template without any problem but the add-in will show you a notification when pasting: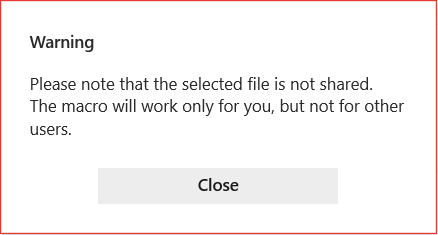 No worries, it is just a reminder that this particular file is available only for you and since other users don't have it shared, they won't be able to insert it. You will have this image pasted right after clicking Close. However, the user who attempts to use this template will get the following error: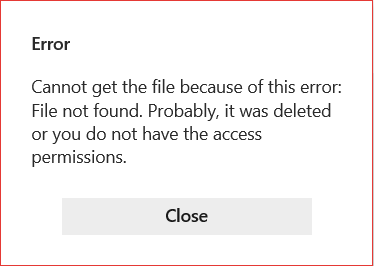 I believe there is no need to tell you how to fix this problem ;)
That's all I wanted to tell you about inserting pictures from OneDrive. I hope this part of the tutorial was clear and helpful and you'll enjoy the simplicity and convenience of our Shared Email Templates. Feel free to install it from Microsoft Store and apply your new knowledge in practice ;)

If there are any questions left, please ask them in the Comments section. I'll be happy to help!
You may also be interested in