These instructions will will help you activate your Google Sheets add-on with your license key. Please follow the steps below (by example of Power Tools) to activate your license and unlock the program.
How to activate the add-on
Step 1: Start the tool
Go to Add-ons > Power Tools > Start in the Google Sheets menu: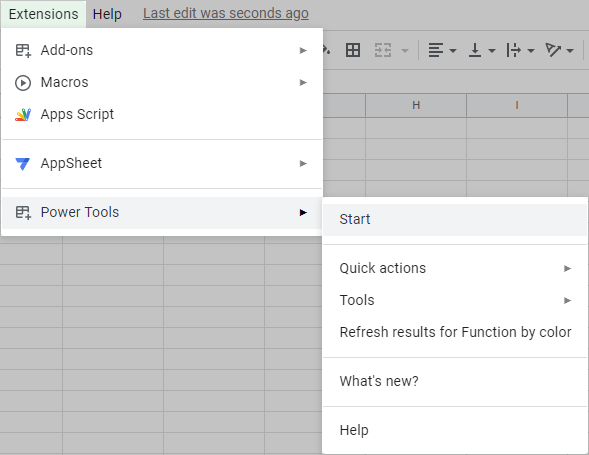 Tip.
Or, you can access the activation by clicking
Add-ons > Power Tools > Enter license key
right away: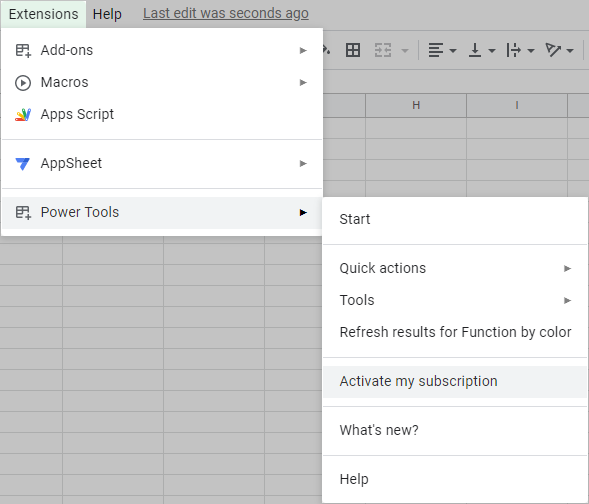 Step 2: Open the Activation window
Click on the key icon at the bottom of the add-on's sidebar. If you already have a license key, please copy and paste it into a special field, and click Activate my subscription:

Step 3: See your subsription details
As soon as the subscription is activated, you will see all your license information in one place upon clicking the same key icon at the bottom of the add-on's sidebar: