Filter in Excel based on cell value
Filter a column by multiple values
When the volume of data in a worksheet grows to dozens of rows and columns with different values, combing through the table can be a challenge. Instead of looking for the needed criteria in a long list, use this tool for a quick review - filter a list by value in a selected cell or filter multiple values in one column.
Learn more
This tool is part of
Ultimate Suite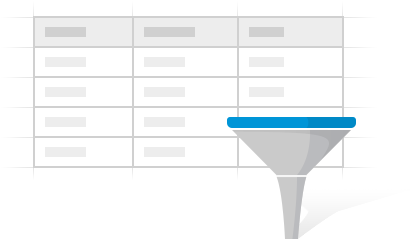 With Filter for Excel you will
Filter a column by cell value

Instead of scrolling through a long list of filters, select the required entry right in your sheet.

Filter by multiple values

Select two or more cells, either contiguous or scattered, and have the column filtered by multiple values.
How to filter in Excel effectively
License benefits
Our customers get
Unconditional 30-day money-back guarantee

Secure payment
guarantee

Life-time license,
no additional fees ever

Volume discounts: the more you buy, the less you pay

1 license
for 2 computers

Free life-time support
Frequently asked questions
Any questions or comments?
Please contact us here