Advanced Find and Replace in Excel
Search and replace in all or selected workbooks and worksheets
Advanced Find and Replace for Excel makes it easy to search across multiple spreadsheets and workbooks, select or replace all found values in a click. It can simultaneously search in values, formulas, hyperlinks, and comments with case-sensitive, case-insensitive or exact match. Besides, it can check your worksheets for typos.
Learn more
This tool is part of
Ultimate Suite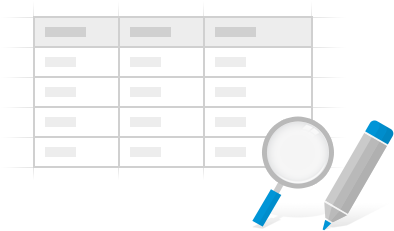 With Advanced Find and Replace in Excel you will
Search in multiple workbooks at once

Find and replace in all open files or only in selected workbooks and worksheets.

Search in all or specific data type

You can search in values, formulas, hyperlinks and comments simultaneously or only within certain data types.

Find exact matches

If partial match is not good enough for your needs, pinpoint your search to match the entire cell contents.

Perform case-sensitive search

If lowercase and uppercase characters make a difference, tick off the Match case check box.

Replace all or selected search results

Replace directly in search results. Select all or some of the found items and click Replace all.

Search in active sheet or selected cells

If necessary, narrow down your search to the current worksheet or selected range.

Export found items to a new workbook

Choose from five exporting options: all found entries, rows or columns with found values, and more.

Find and fix typos

Optimize the quality of your Excel content by eliminating all those embarrassing fuzzy matches and misprints.
How to find and replace in Excel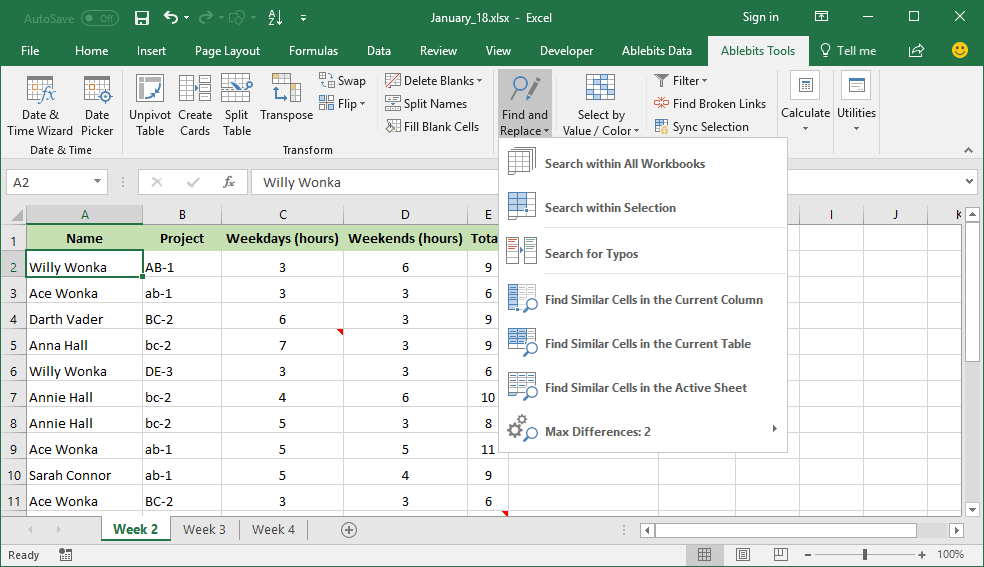 Find and replace in Excel by choosing one of 4 options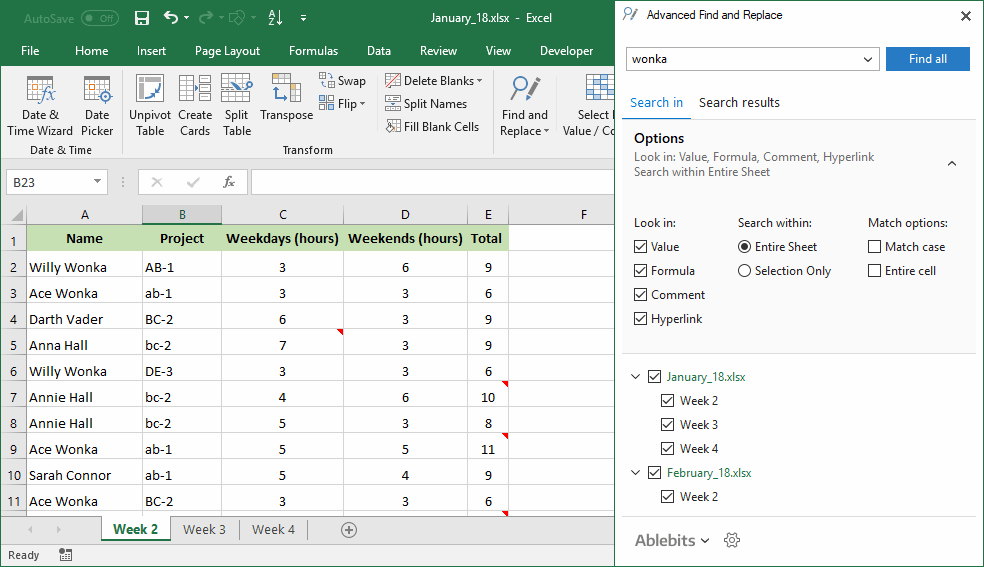 Search in multiple workbooks at once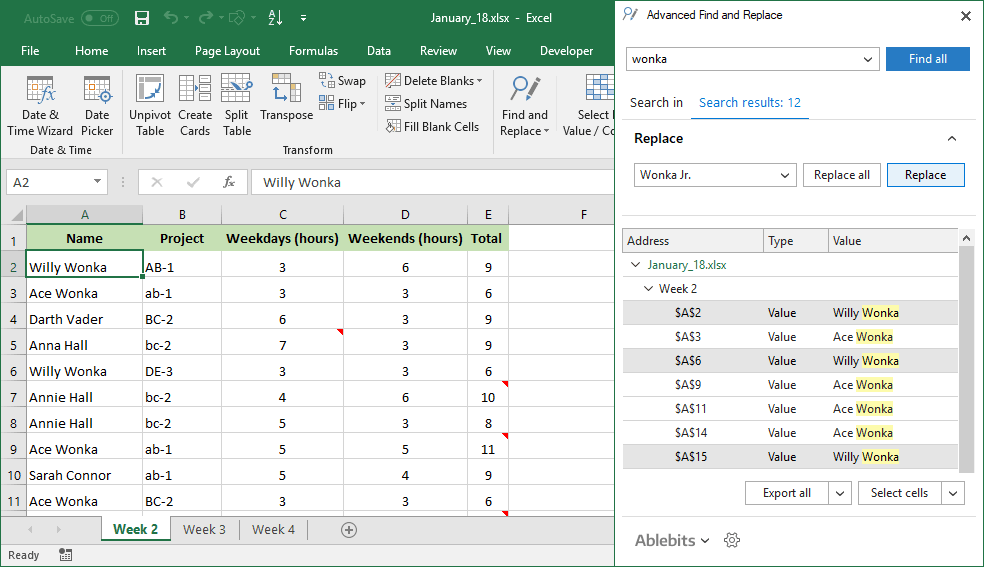 Replace in the selected search results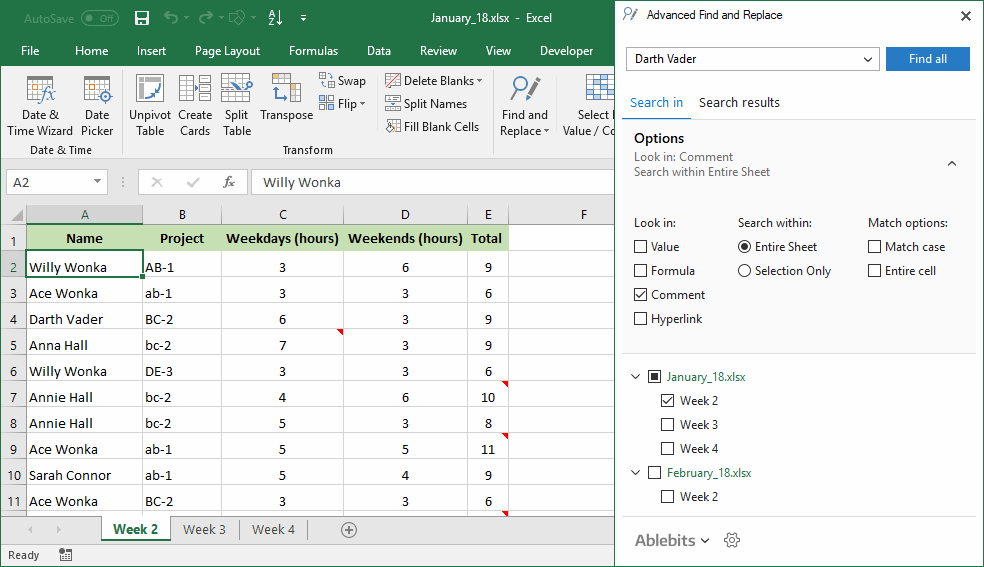 Search only in comments and only within the active sheet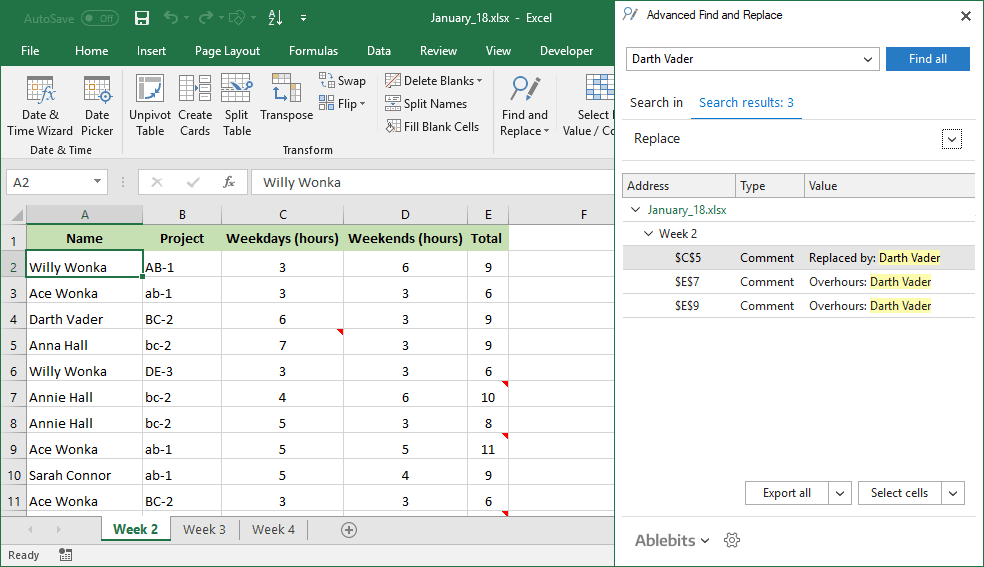 The specified value is found in comments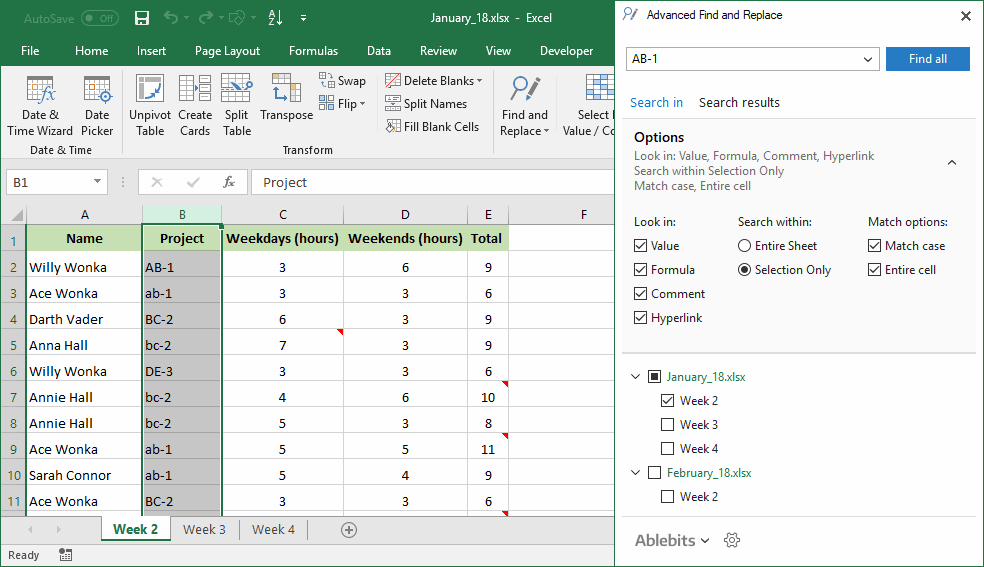 Search for exact matches: case-sensitive and match entire cell contents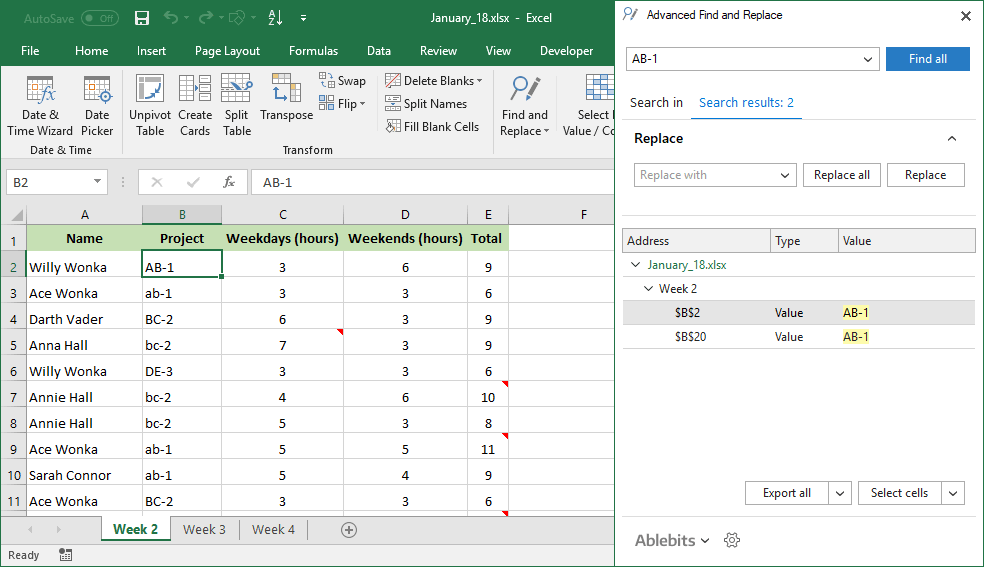 All the upper-case variants of the search value are found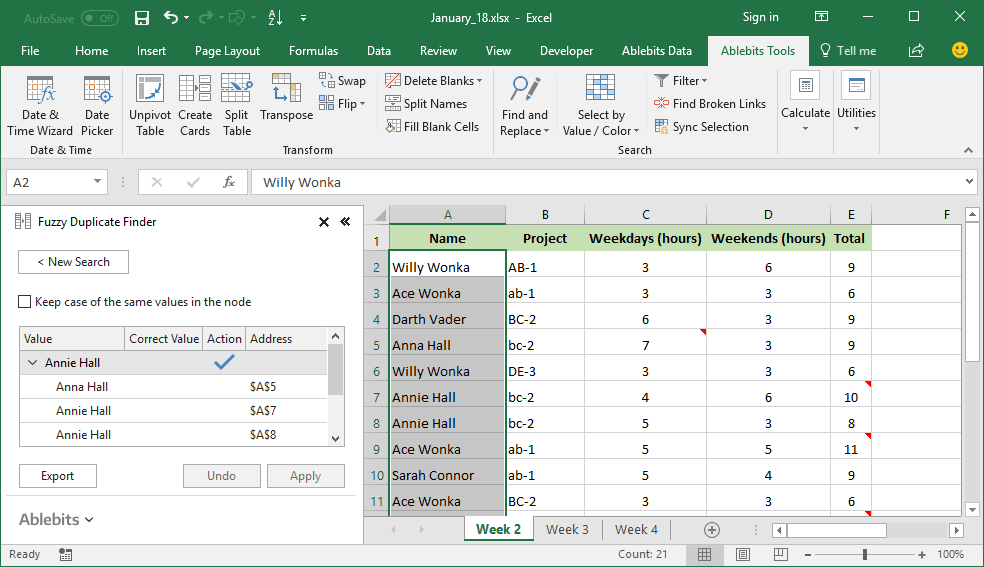 Search for typos and fuzzy matches
License benefits
Our customers get
Unconditional 30-day money-back guarantee

Secure payment
guarantee

Life-time license,
no additional fees ever

Volume discounts: the more you buy, the less you pay

1 license
for 2 computers

Free life-time support
Frequently asked questions
About Advanced Find and Replace for Excel
Any questions or comments?
Please contact us here