Excel Date Picker
Your personal drop-down calendar and date calculator
No need to enter dates in Excel manually anymore - the Excel Date Picker tool is out. Just run the add-in and get your calendar right in the worksheet. When you pick the date in the calendar, it is automatically inserted into the selected cell. Easily add and subtract years, months, weeks, and days from a date and get the result put into the needed cell.
Learn more
This tool is part of
Ultimate Suite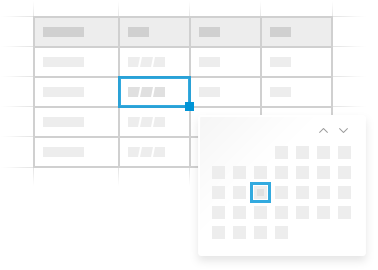 With Excel Date Picker you will
Fill in dates with a mouse click

Instead of typing the date manually, click on it in the drop-down calendar. The date will be inserted into a cell automatically.

Find out the difference between two dates

Select any date in the calendar and see how far out that date is from today's date.

Get one-month and two-month views

If needed, expand the calendar pane to display two months side by side.

Restore the original date easily

Accidentally picked a wrong date? No problem, the original date can be restored in a click.

Calculate dates

Add and subtract years, months, weeks, or days from today's or specific date.

Insert the calculation result into a cell

Get the result of calculations inserted into the selected cell.
Drop-down calendar in Excel
Video: How to use Date Picker and Date Calculator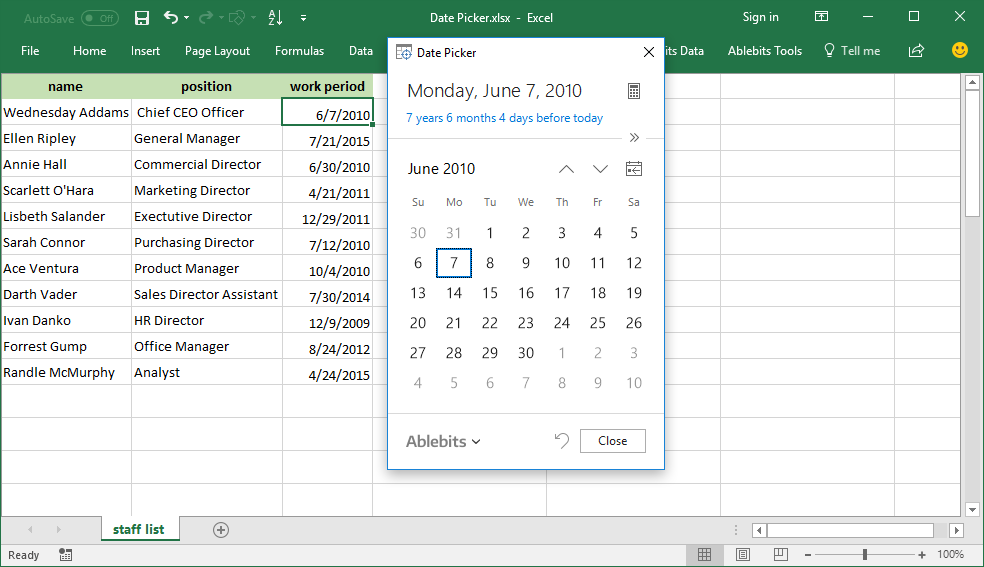 Choose your date in the pop-up calendar Date Picker
Expand the calendar to two months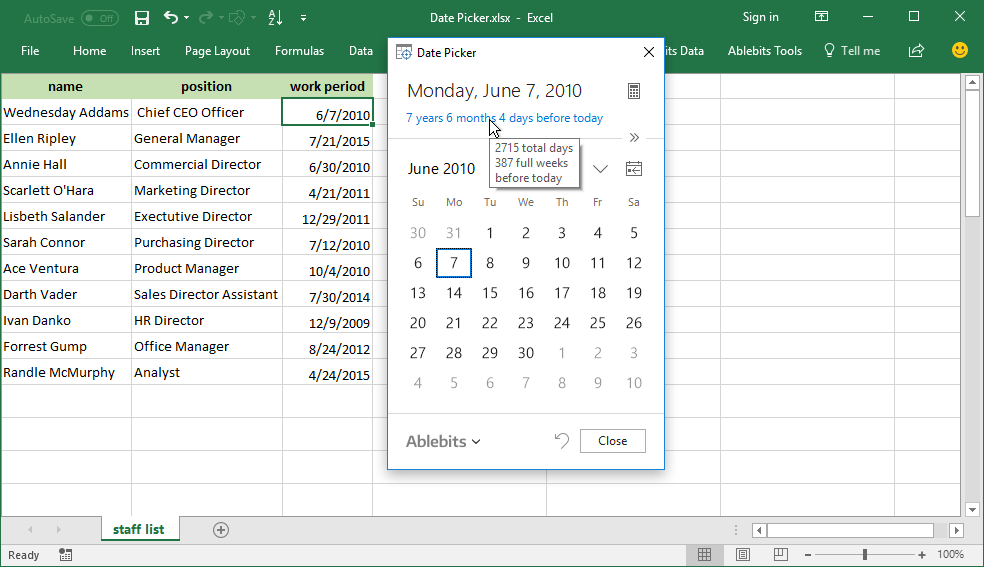 See the number of years, months, and days from the chosen date to the current day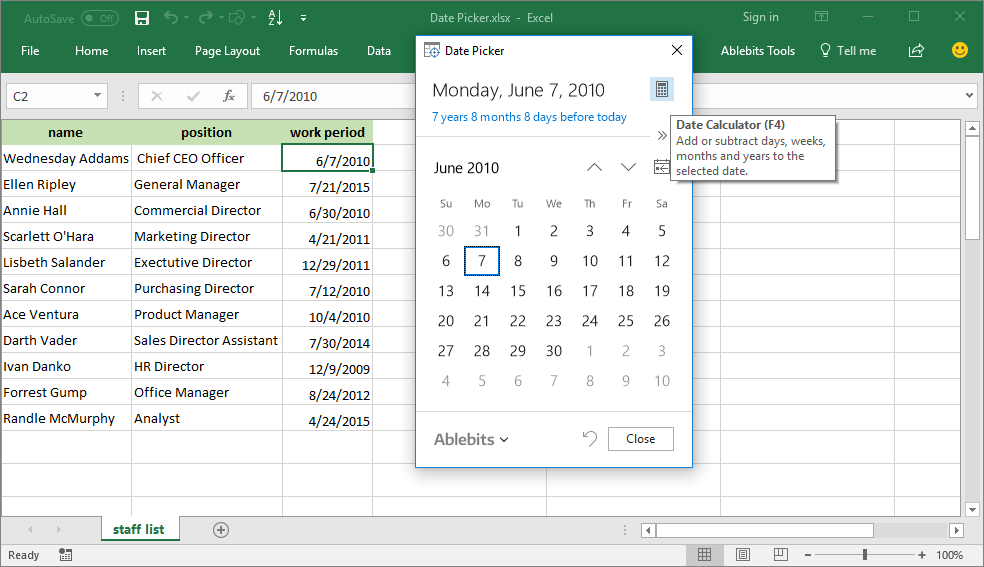 To open Date Calculator press F4 or click the corresponding icon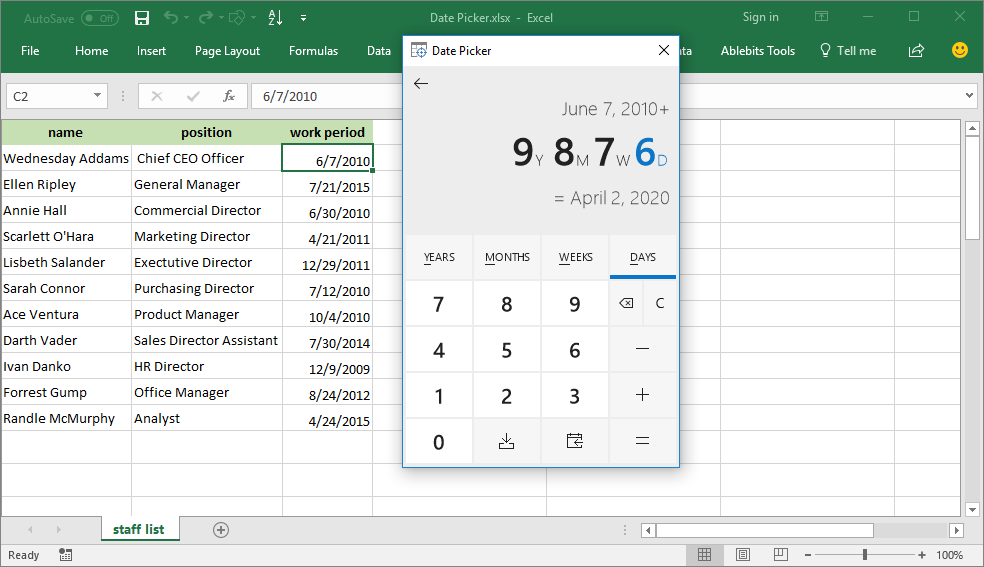 Add or subtract years, months, weeks, and days
License benefits
Our customers get
Unconditional 30-day money-back guarantee

Secure payment
guarantee

Life-time license,
no additional fees ever

Volume discounts: the more you buy, the less you pay

1 license
for 2 computers

Free life-time support
Frequently asked questions
About Date Picker
What is Excel Date Picker and what do I need it for?

Date Picker is a pop-up calendar that simplifies date entering in Excel. You do not have to type the dates manually anymore, but just run the utility and click on the needed date. The add-in will automatically paste it into the selected cell.

How to insert drop-down calendar in Excel?

Install Ultimate Suite for Excel and find the Date Picker add-in on the Ablebits Tools pane. Click on the Date Picker icon - the utility is activated. Now you can select a cell, right-click it and see a new option in the drop-down menu - Select date from calendar. If you choose this option, the pop-up calendar will appear. Now you can find the date in the calendar, click on it and get it inserted into the initially chosen cell.

Please find more information here
Any questions or comments?
Please contact us here