NEW: Formula Editor (a beta version)
If a complex Excel formula keeps returning an error over and over again despite all the efforts to correct it, even a very patient person might feel that nerves of steel are definitely needed. Stay calm and balanced 😉 with our new Formula Editor which is designed to simplify the process of creating and editing Excel formulas no matter how long they are.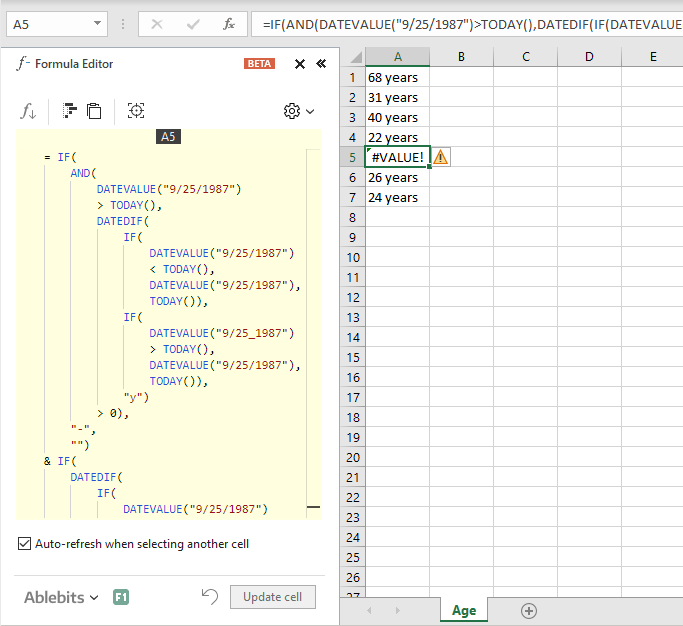 NEW: Split Workbook
Working days are often too hectic to waste your time on copying data from one Excel file to another. Use the Split Workbook tool to speed things up. Decide on a criterion by which your workbook should be split and get the desired result with ease.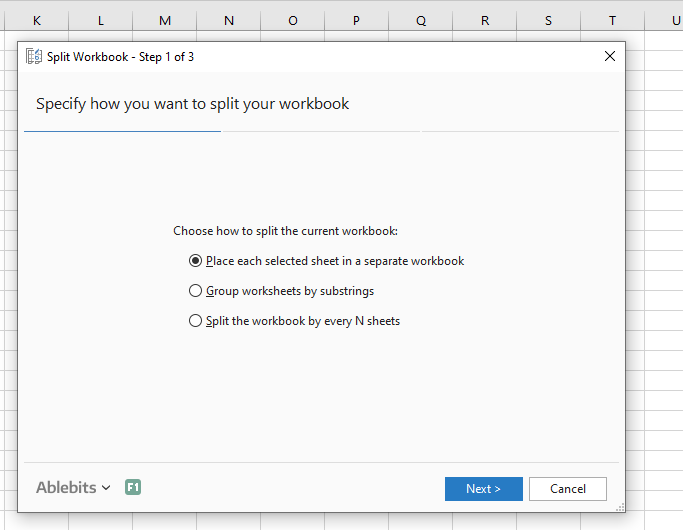 NEW: Use LAMBDAs in Date & Time Formula Wizard
The Use LAMBDAs feature has been incorporated into Date & Time Formula Wizard to make it possible for you to enjoy reusing custom functions.
NEW: Support of scenarios
We've extended our support of scenarios to the following tools:
Merge Single Table with Several Lookup Tables
Merge Several Tables with Single Lookup Table
Merge Duplicates
Compare Tables
Duplicate Remover
Split Table
IMPROVED: Add text labels to status column in Compare Two Sheets
Comparison options available in the Compare Two Sheets tool now include the possibility of adding text
labels—Different, Matched, Unique—to a status column.
IMPROVED: Replace whole words only in Replace Substrings
To get only whole words replaced when processing your data with Replace Substrings, select the newly added Replace whole words only checkbox.