Excel VLOOKUP Wizard
Easy way to build complex VLOOKUP formulas
Get Vlookup formulas written quickly and painlessly, without having to learn the syntax and numerous specificities of the Excel VLOOKUP function. An intuitive wizard will guide you through the formula building process and help you define the arguments. As the result, you get a formula that is the best fit for your particular data.
Learn more
This tool is part of
Ultimate Suite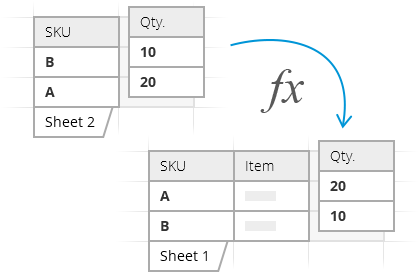 With VLOOKUP Formula Wizard you get
Excel VLOOKUP made easy

The interactive wizard will walk you through the configuration options to make a Vlookup formula based on your criteria.

Custom-tailored VLOOKUP formulas

Just specify the key column to search for, the column to look up against and the column to retrieve the values from, and get a flawless formula best suited for your dataset.

Left lookup is not a problem

Excel VLOOKUP cannot look to its left. Our wizard can search in any column with a more powerful INDEX MATCH combination.

Safely copy or move your VLOOKUP formula

Due to the clever use of relative and absolute cells references, you can copy your Vlookup formulas to any column, without worrying about updating the references.
How to do VLOOKUP in Excel
How to use VLOOKUP Formula Wizard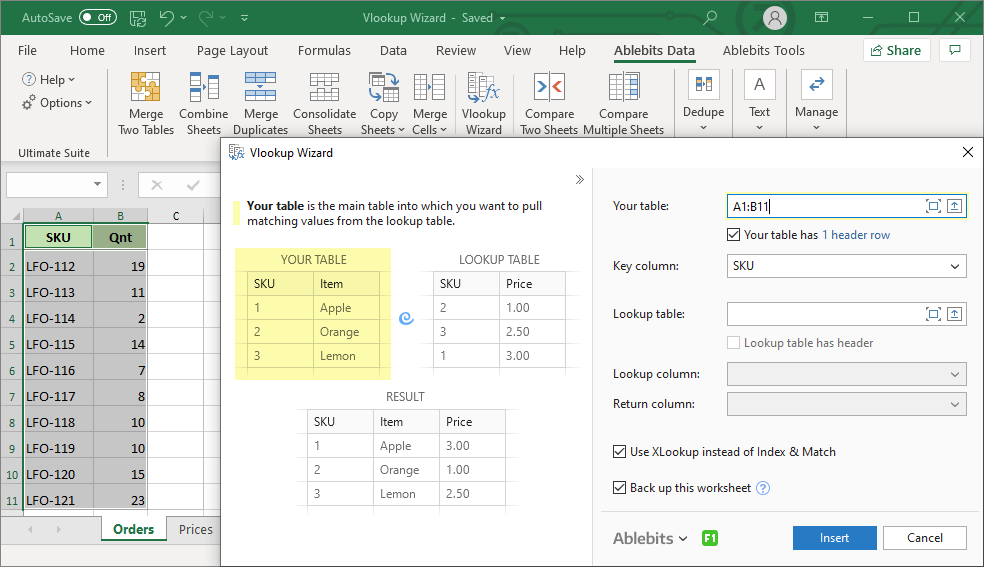 Select the column with the values to look up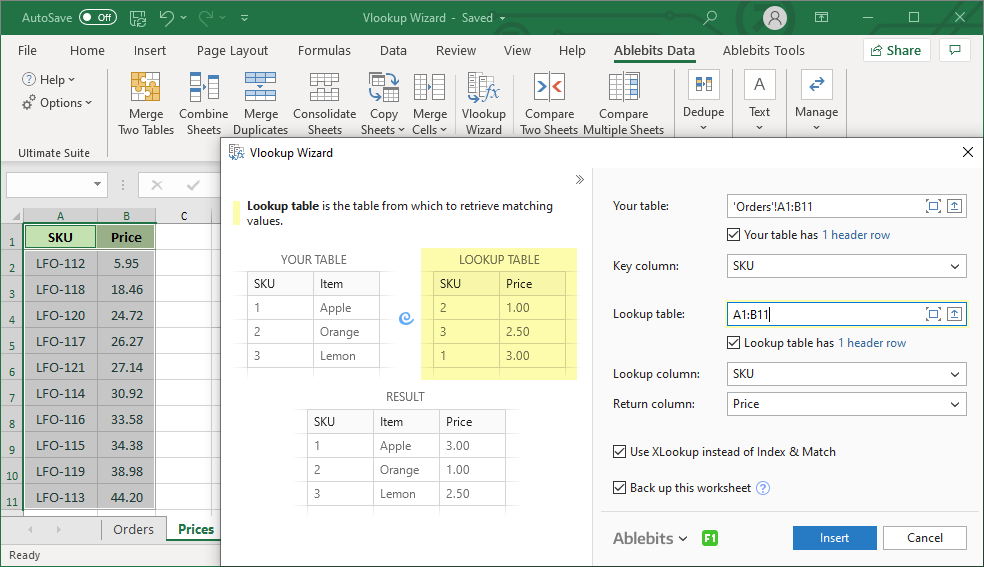 Select the table from which to retrieve the matching values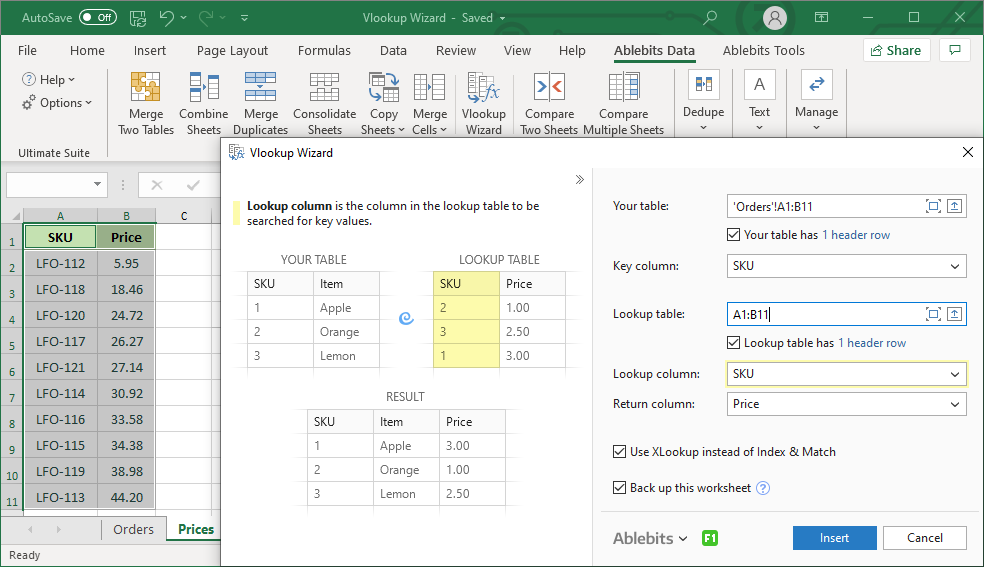 Select the column in the lookup table to be searched for the key values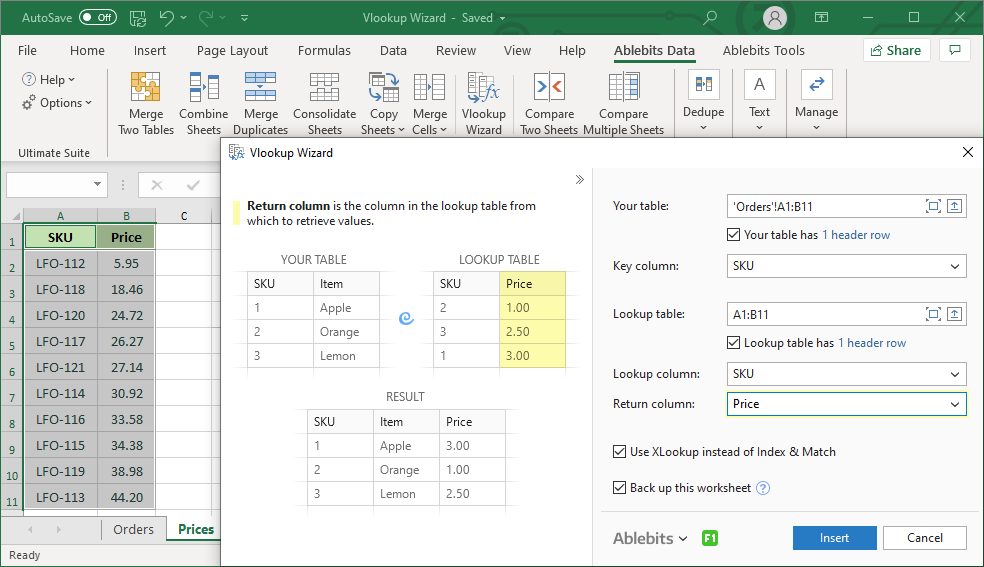 Select the column from which to retrieve the values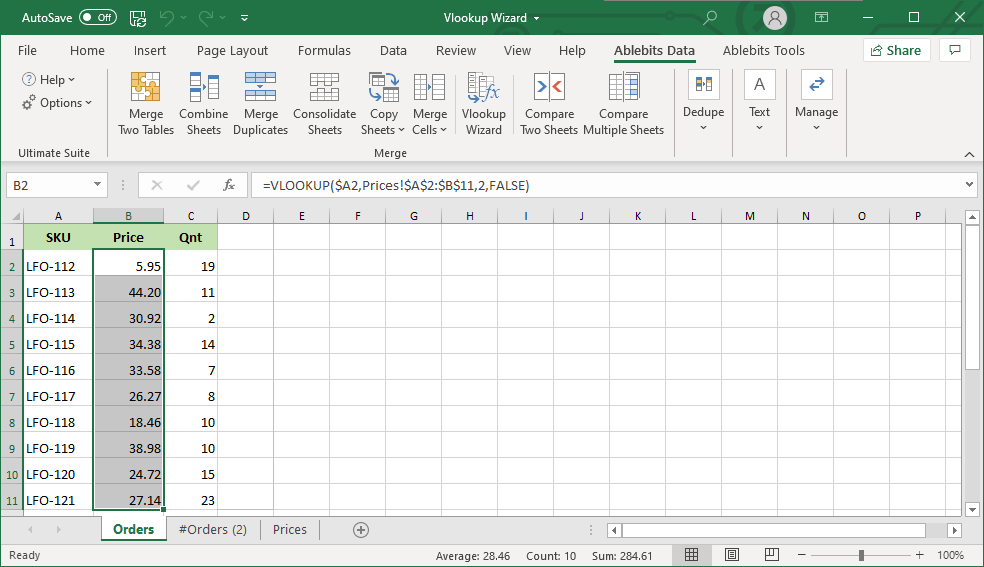 A VLOOKUP formula is built automatically and inserted in a new column in the main table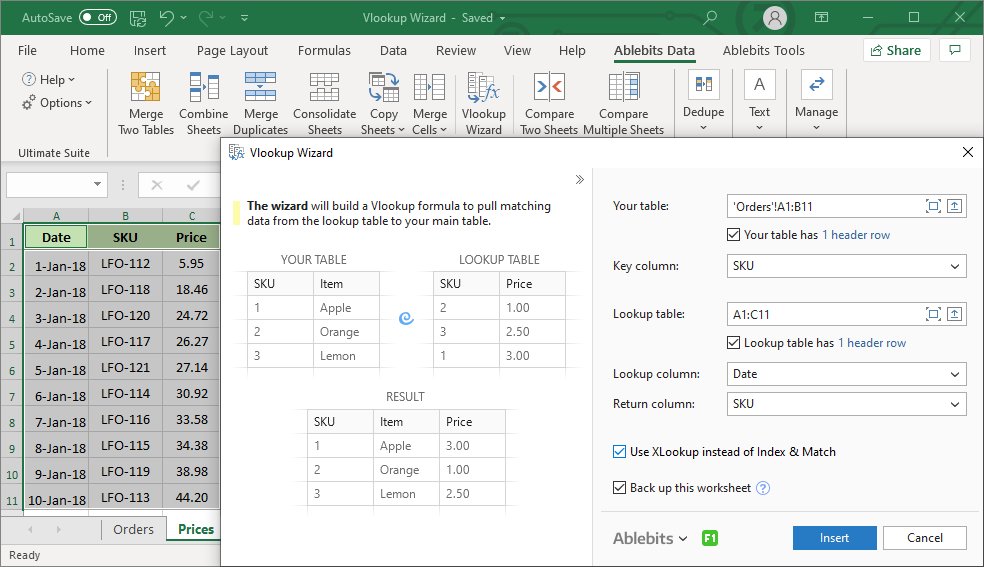 Use Excel VLOOKUP Wizard to do a left lookup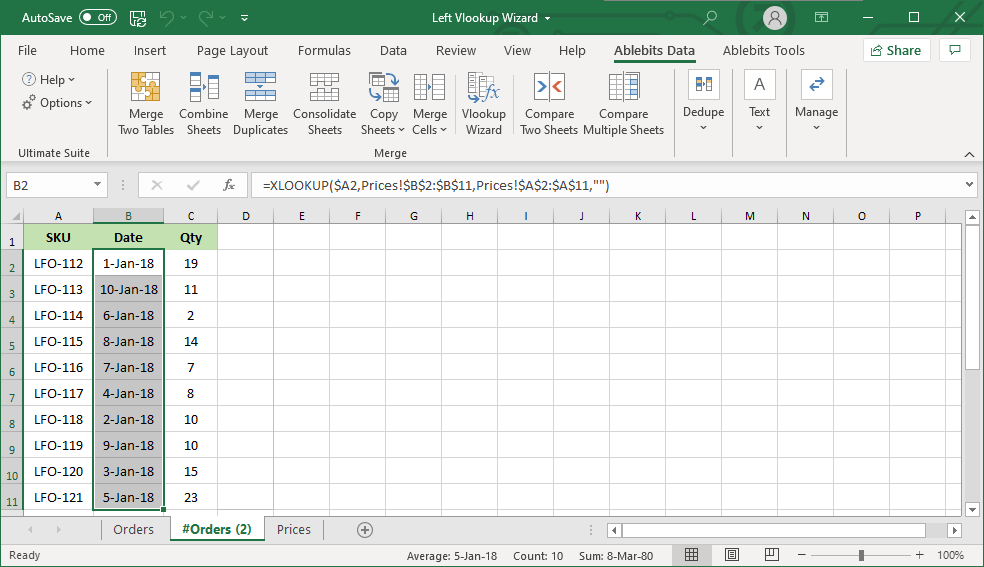 The wizard has created an INDEX MATCH formula to look up values from right to left
License benefits
Our customers get
Unconditional 30-day money-back guarantee

Secure payment
guarantee

Life-time license,
no additional fees ever

Volume discounts: the more you buy, the less you pay

1 license
for 2 computers

Free life-time support
Frequently asked questions
Any questions or comments?
Please contact us here