Split a table into separate worksheets
How to split sheet by column value in Excel
Split Table Wizard for Excel offers a quick way to split your worksheet across different sheets based on values in the selected columns. No matter how big your summary table is, dividing it into individual spreadsheets or multiple files is no longer a challenge!
Learn more
This tool is part of
Ultimate Suite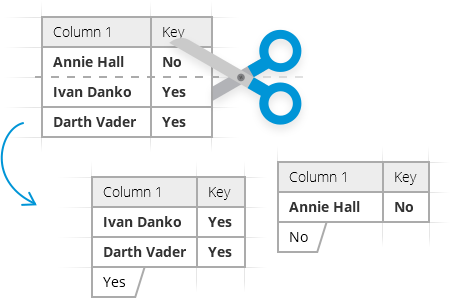 With Split Table Wizard you will
Split your table by one or several key columns

Your Excel spreadsheet may be divided into separate tables according to values in one or more key columns.

Choose names for the resulting sheets or workbooks

Name the new sheets with the key values or numbers and, optionally, add your own text to the chosen names.

Save the result to a new or current workbook

Save split tables to the current book, or add them to a new Excel workbook by specifying its location.

Split Excel sheet into multiple files

Paste each new table into a separate Excel workbook and indicate their folder.
How to split Excel sheet into multiple worksheets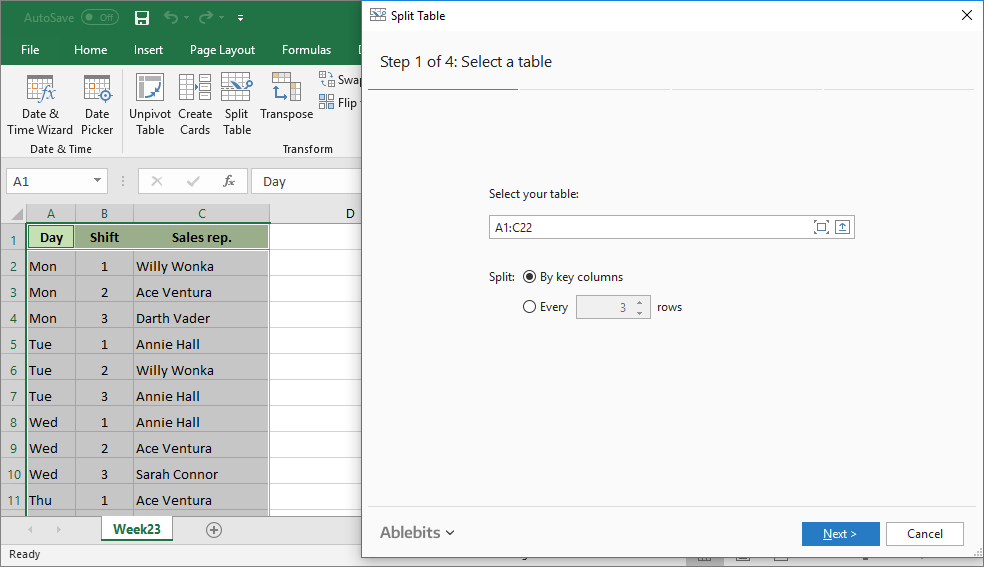 On Step 1 choose your range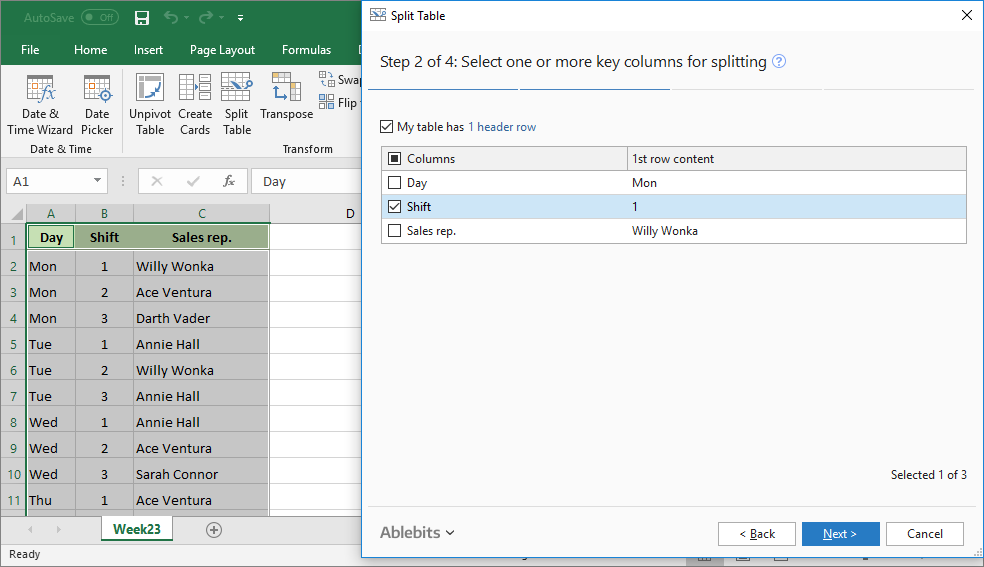 On Step 2 select one or more key columns for splitting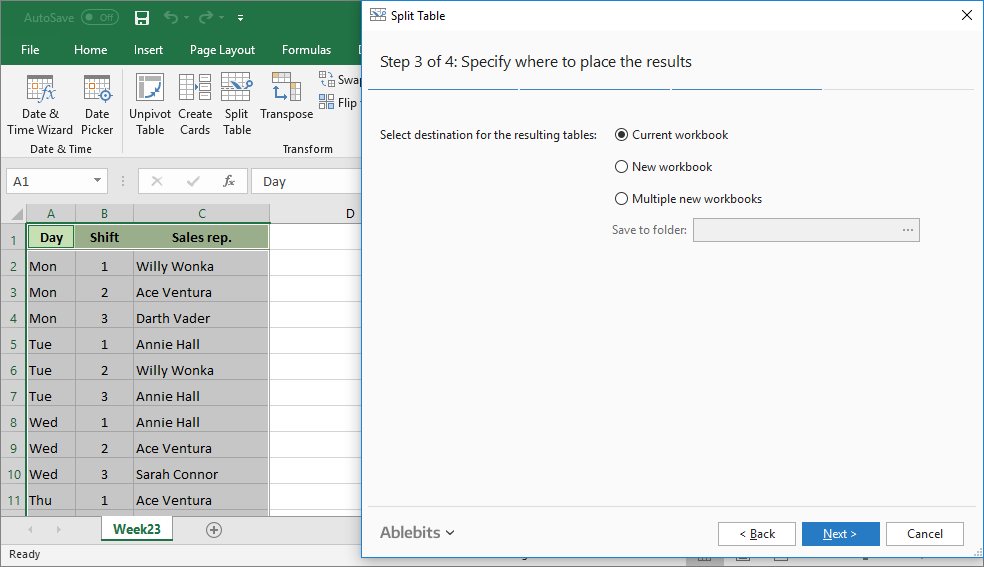 On Step 3 choose destination for the resulting split tables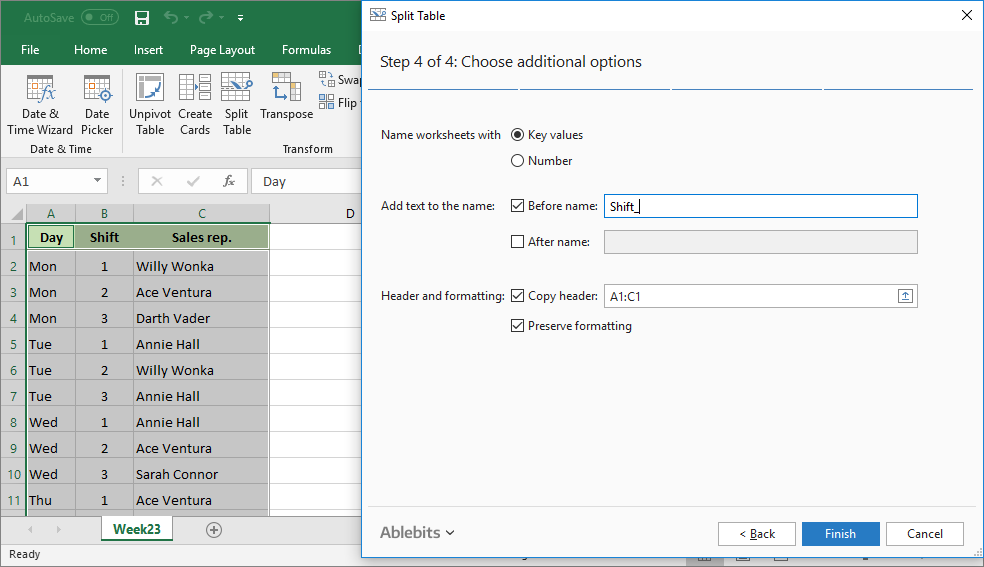 On Step 4 select additional options: worksheets names, header and formatting
The table is split according to the chosen key values, new sheets with split tables are created
Split sheets in a few clicks
A handy and easy-to-use tool
2

Choose one or more key columns

4

Select names and additional options

3

Choose the destination for split

tables
License benefits
Our customers get
Unconditional 30-day money-back guarantee

Secure payment
guarantee

Life-time license,
no additional fees ever

Volume discounts: the more you buy, the less you pay

1 license
for 2 computers

Free life-time support
Frequently asked questions
Any questions or comments?
Please contact us here