Manage Excel workbooks with ease
Navigate, insert, rename, delete, and sort Excel worksheets
Workbook Manager organizes all opened Excel workbooks in a catalogue so you can easily navigate through your files. Move worksheets across workbooks, insert, rename, delete, and resort them. Work with your current document and see others in a tree view.
Learn more
This tool is part of
Ultimate Suite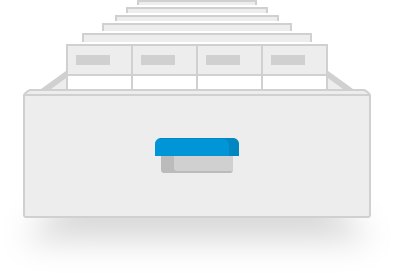 With Workbook Manager you will
Navigate between all open files

See a list of all open workbooks on a pane and switch to a specific sheet by clicking its name.

Sort worksheets in alphabetical order

Alphabetize your Excel spreadsheets A to Z or vice versa.

Find worksheets by name

Type any part of the worksheet name, and all the matches will be highlighted straight away.

Copy or move sheets with drag-and-drop

Rearrange the sheets in a workbook or move them to another file by dragging on the pane.

Manage worksheets and workbooks

Easily rename, delete, edit, and save your Excel worksheets.

Insert any worksheet type in a click

Create a new workbook, worksheet, Excel template, chart sheet - all with a single button click.
How to manage Excel spreadsheets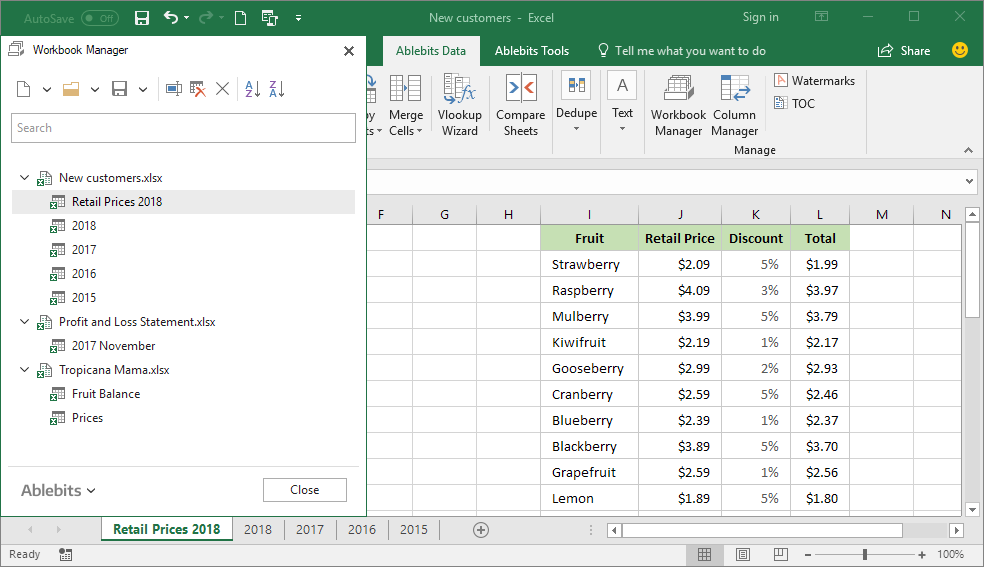 Navigate between all worksheets from the pane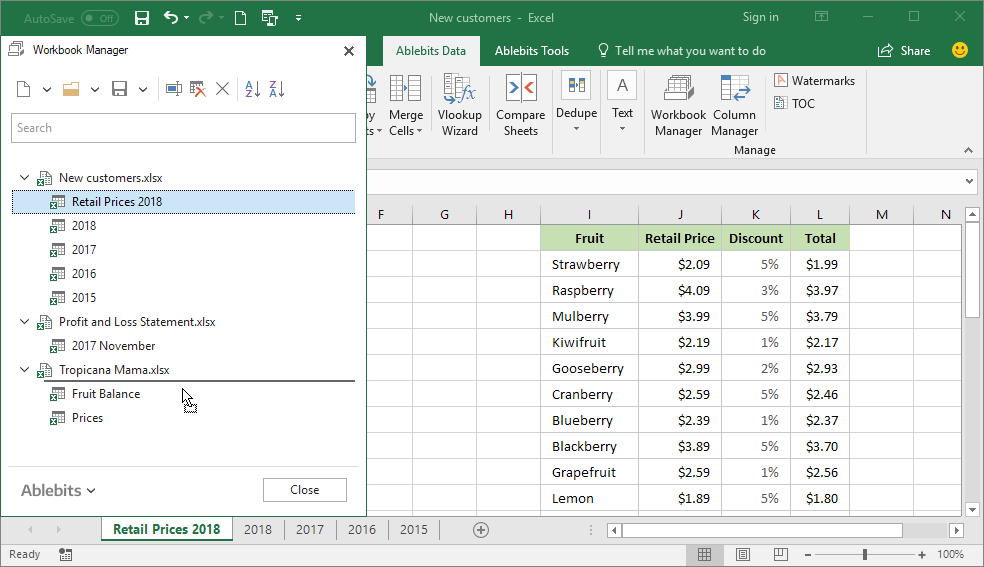 Move a worksheet to another Excel file by dragging it on the pane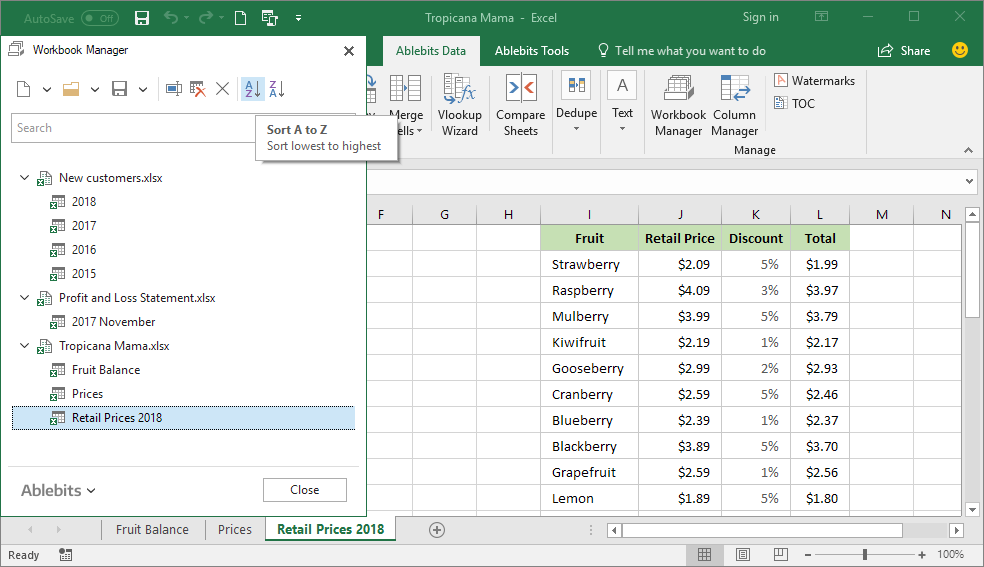 Alphabetize all worksheets in Excel workbook
Context menu provides a lot more options to work with your worksheets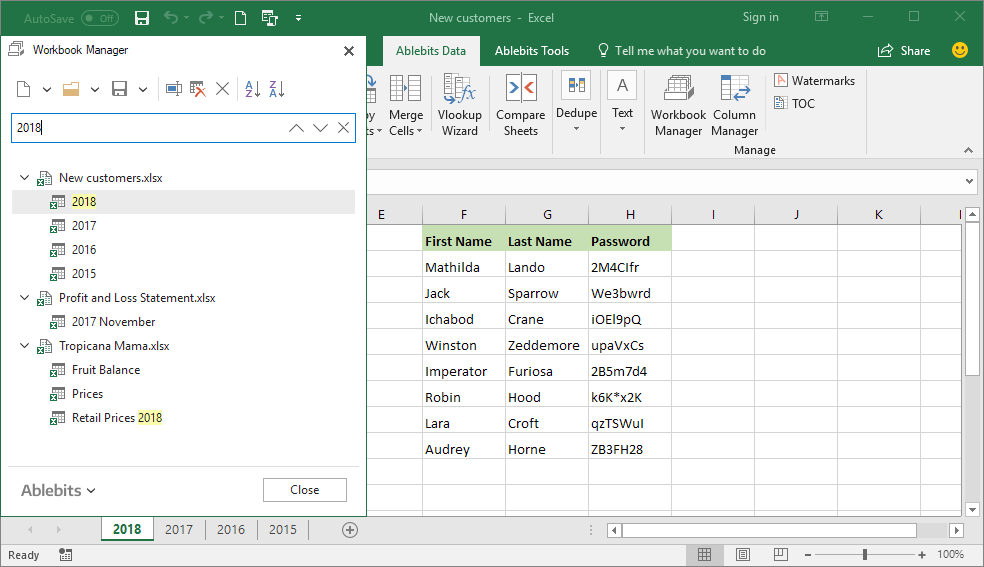 Quickly find the sheet you need among all Excel files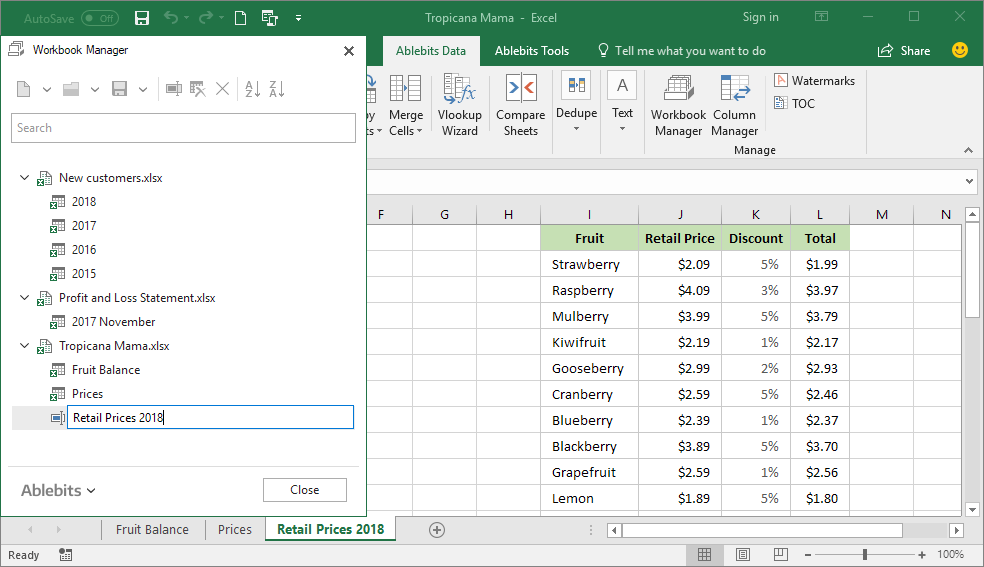 Rename any Excel worksheet easily
License benefits
Our customers get
Unconditional 30-day money-back guarantee

Secure payment
guarantee

Life-time license,
no additional fees ever

Volume discounts: the more you buy, the less you pay

1 license
for 2 computers

Free life-time support
Frequently asked questions
Any questions or comments?
Please contact us here