Random Generator for Excel
Generate random numbers, passwords, dates, and more
Random Generator for Excel will fill your cells with random integers, real numbers, dates, Booleans, and strings. With this tool, you can easily generate random numbers without duplicates, get a list of secure passwords, and randomize values from your custom list. Just choose a range, select the desired option and click Generate.
Learn more
This tool is part of
Ultimate Suite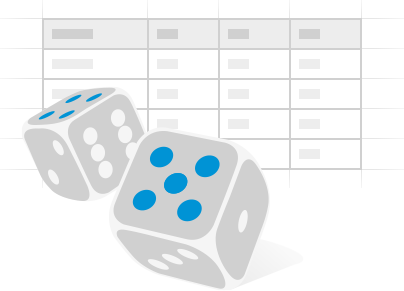 With Random Generator you will
Generate random integers

Get your range filled with random integers within the specified range, with or without duplicates.

Fill a range with real numbers

Generate random real numbers in the selected range. Get unique or duplicated values.

Generate random dates and Booleans

Get a list of random dates that includes only workdays, weekends, or both. Fill your range with Boolean values: true/false or yes/no.

Create secure passwords

Generate strings of a specific length with your preferences for character sets: letters, numbers, special symbols, etc.

Create random strings by mask

Use this option to create codes of any type: coupons, RGB colors, product IDs, zip codes, SKUs, etc.

Create custom lists

The values from your list will be randomly inserted into the selected cells. Optionally, you can insert only unique values.
How to generate random numbers in Excel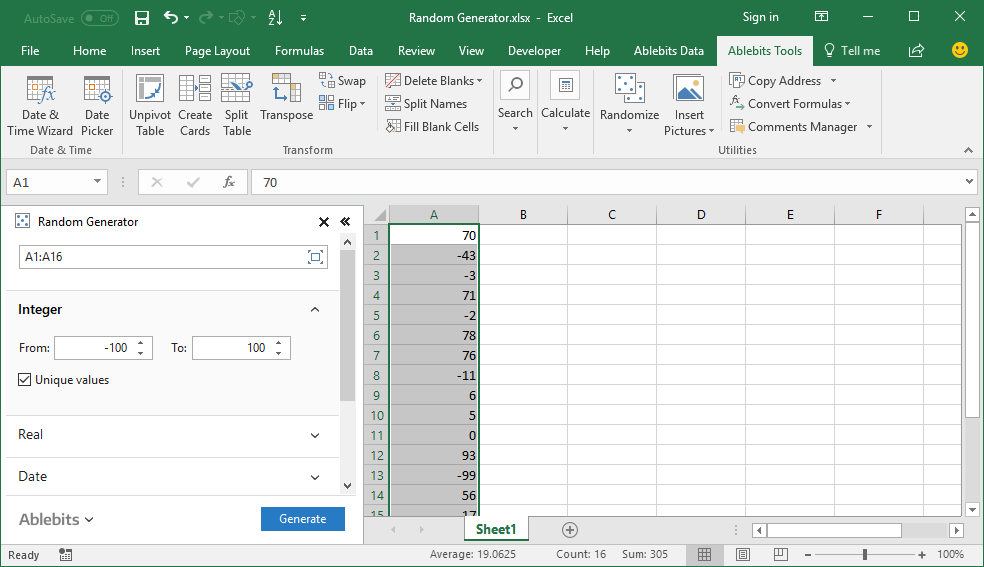 Fill your range with random integers without duplicates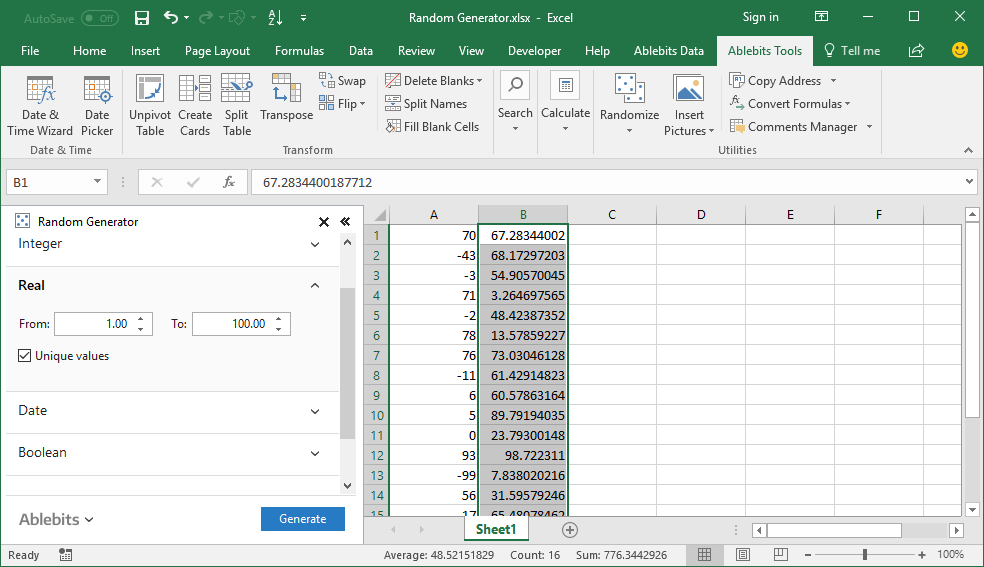 Create unique random numbers, indicate the range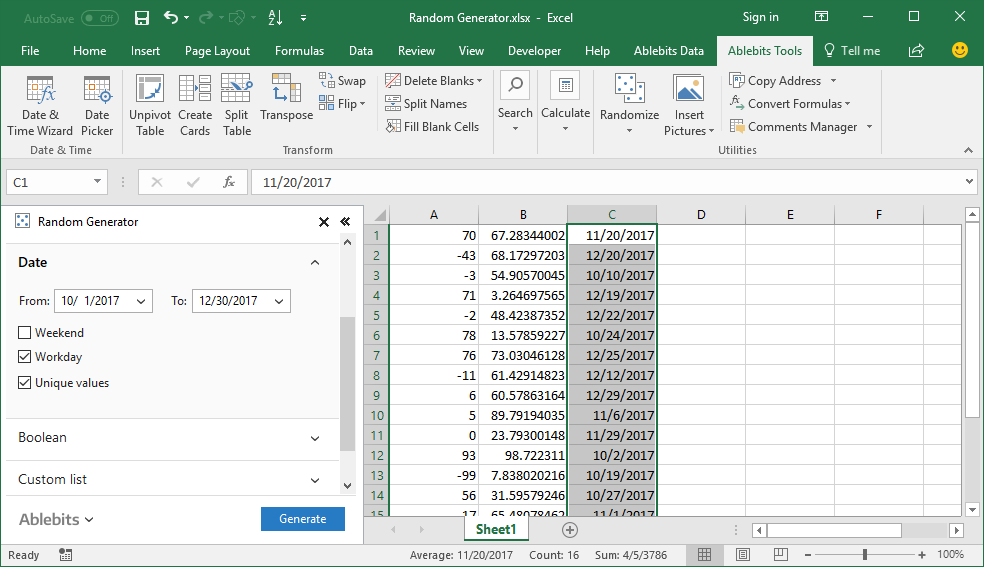 Fill your range with weekends, workdays, or both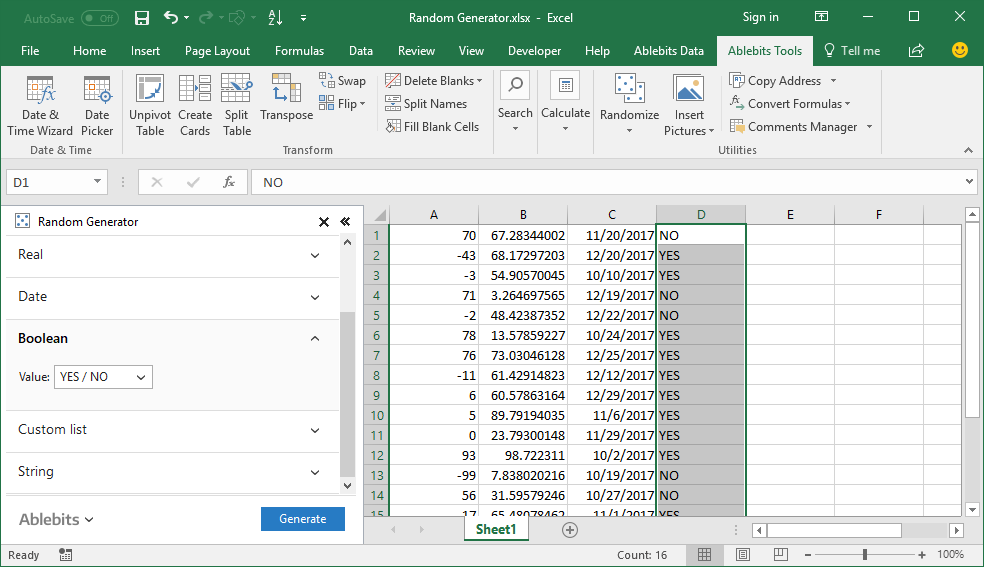 Create random Booleans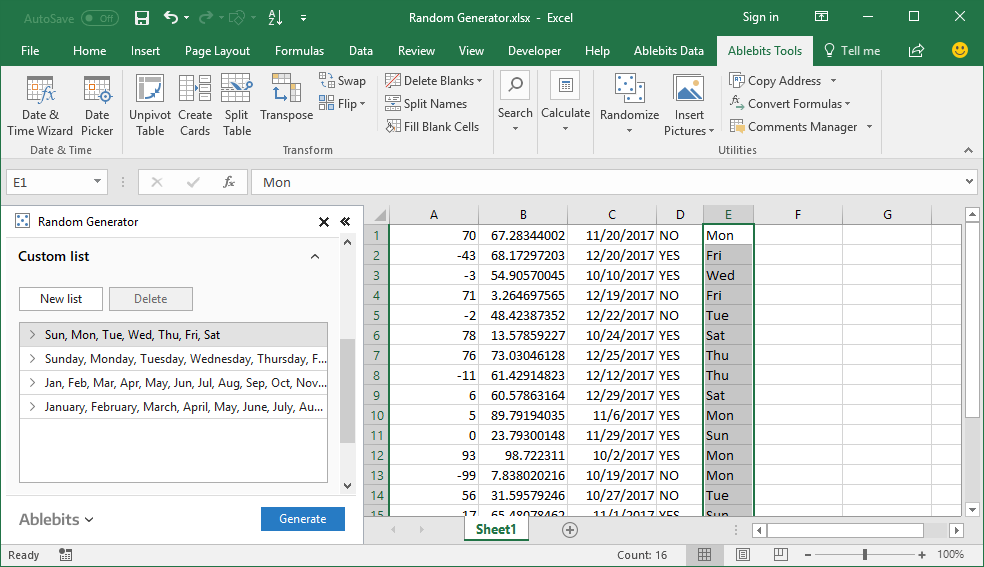 Get the values from your custom list randomly inserted into the selected cells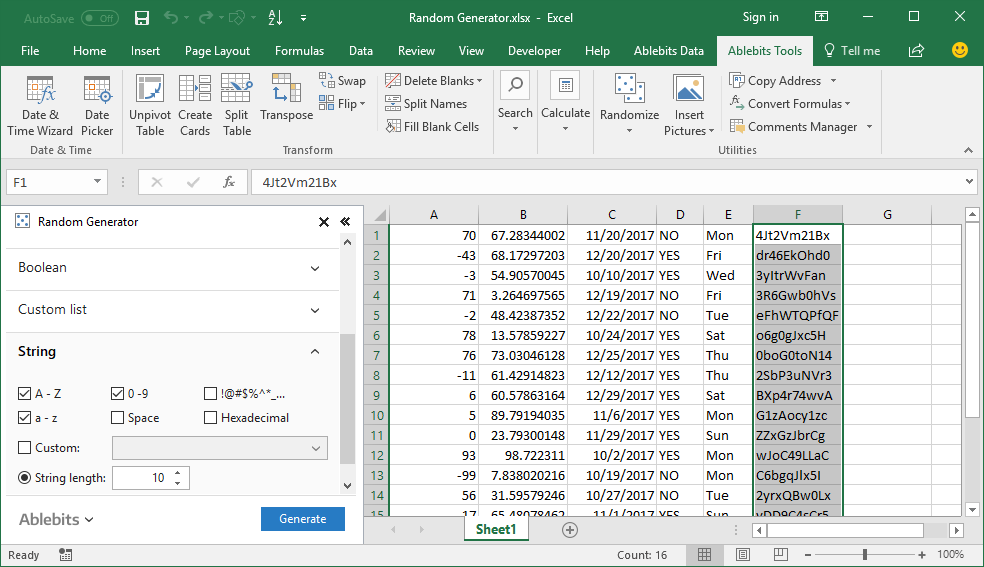 Generate random unique passwords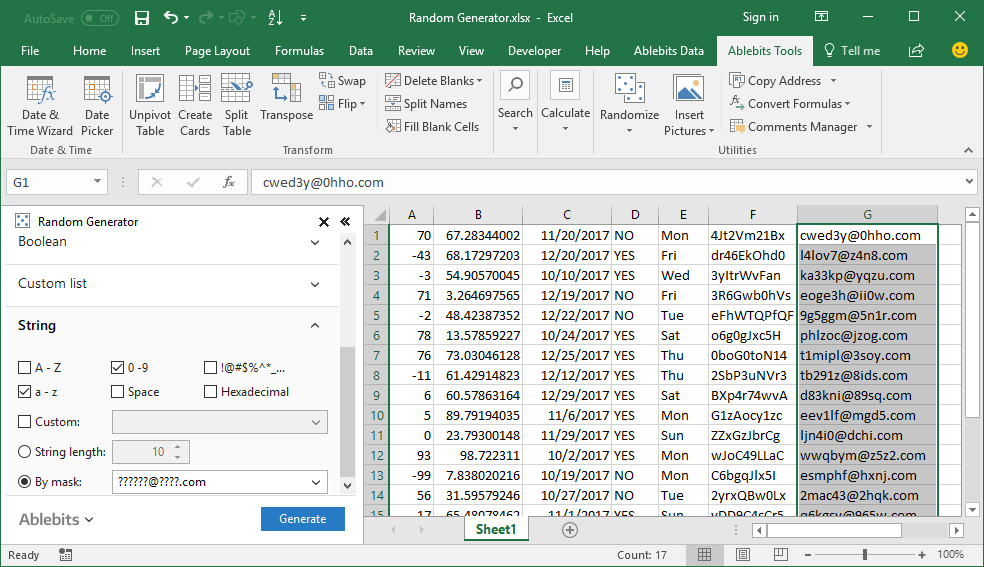 Create strings by mask to get the neded type of a random code
License benefits
Our customers get
Unconditional 30-day money-back guarantee

Secure payment
guarantee

Life-time license,
no additional fees ever

Volume discounts: the more you buy, the less you pay

1 license
for 2 computers

Free life-time support
Frequently asked questions
About Random Generator for Excel
Any questions or comments?
Please contact us here