Sum and count colored cells in Excel
Calculate your data by background or font color
Make use of this handy tool whenever you need to sum cells by font or background color, or count the number of such cells. Besides, it can find average, minimum and maximum values in a range of cells colored manually or with Excel conditional formatting.
Learn more
This tool is part of
Ultimate Suite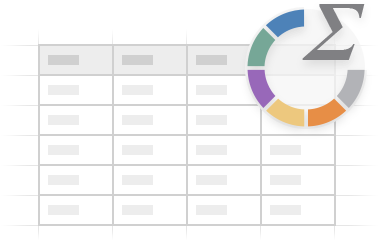 With Count & Sum by Color you will
Sum and count by one or by all colors

Count and sum cells by one color or by all colors used in your worksheet.

Calcuate cells by font color

Find out the number of cells with the same font color or sum their values.

Compute cells colored by conditional formatting

Whether your cells are shaded manually or with a conditional formatting rule, they are summed and counted equally well.

Find average, minimum, and maximum

Get the average of colored cells as well as the minimum or maximum value.

Count and sum cells by fill color

Select the background color to sum and count cells in your Excel worksheet.

Paste the results to any location of your workbook

See the summary results on the add-in pane and insert them into any place of your Excel book.
How to count cells by color in Excel
License benefits
Our customers get
Unconditional 30-day money-back guarantee

Secure payment
guarantee

Life-time license,
no additional fees ever

Volume discounts: the more you buy, the less you pay

1 license
for 2 computers

Free life-time support
Frequently asked questions
About Count & Sum by Color for Excel
Any questions or comments?
Please contact us here