Recently, we've faced an issue of Outlook crash when both Ablebits Add-ins Collection and the ESET NOD32 antivirus add-in are enabled. This relates only to the ESET NOD32 add-in for Outlook:



If you simply use ESET NOD32 antivirus, this does not affect the Ablebits add-in performance.
Adjust the ESET NOD32 antivirus settings
The most painless way to fix the problem is to adjust some settings in your ESET NOD32. Go to Advanced setup (F5) > Web and email > Email client protection > Email clients. Find the Send Email and Read Email options and turm them off: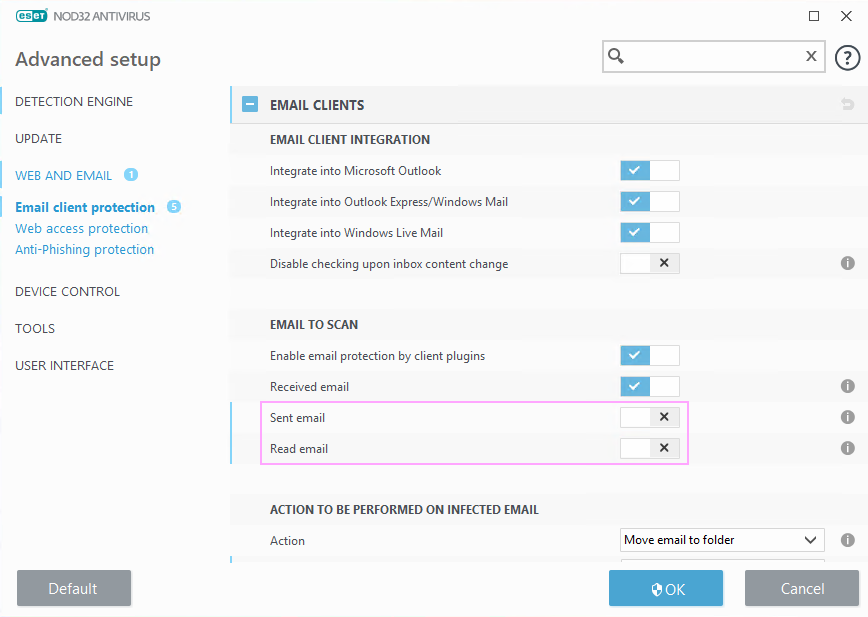 Click OK.
This should fix the problem but if Outlook still crashes, please follow the instructions below to disable the ESET NOD32 add-in in Outlook.
Disable the ESET NOD32 add-in in Outlook
To disable the ESET add-in, take the following steps:
In Outlook, click the File tab and select Options:

Go to Add-ins, click the Manage drop-down list, select COM Add-ins, and click Go:

Find ESET Outlook Add-in in the list, uncheck the box near it, and click OK:

In case this didn't help, please contact us right away.