Merge multiple Excel files into one
Combine worksheets without copying and pasting
All-in-one toolkit to merge and consolidate data in Excel. Use the Copy Sheets add-in to bring worksheets from different workbooks together or combine data from multiple sheets into one. Get the Consolidate Sheets wizard to summarize data for your reports. Utilize the Combine Sheets tool to merge Excel sheets based on column headers.
Copy data from different sheets
Combine tables based on their headers
Consolidate and summarize data
With Combine Worksheets Toolkit you will
Combine multiple Excel files into one

Merge numerous workbooks and worksheets into one file without even opening each of them.

Merge selected sheets into one workbook

Select the worksheets of interest from various files and have them copied to a single workbook.

Collect data from identically named sheets

Merge data from all the worksheets with the same name into one spreadsheet.

Copy data from selected sheets

Select ranges of data to pull them from many Excel worksheets into one.

Merge tables based on common columns

Bring data from identically named columns of different tables together.

Consolidate data in Excel

Get a full summary report by merging and summarizing data from multiple Excel files.

Save formatting of each table

If needed, keep the formatting of all original tables that have been brought together.

Choose a place for results

Put the results to a new worksheet, workbook, or any specific location in any worksheet.
How to merge Excel files without copying and pasting
Watch how you can quickly combine multiple sheets into one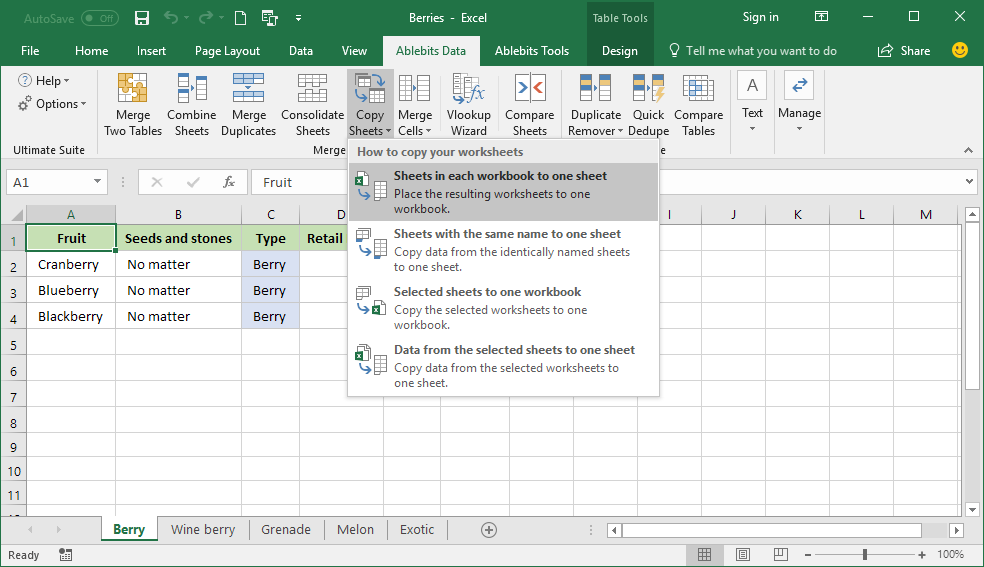 Select the way you want to copy your worksheets
Choose which worksheets you'd like to bring together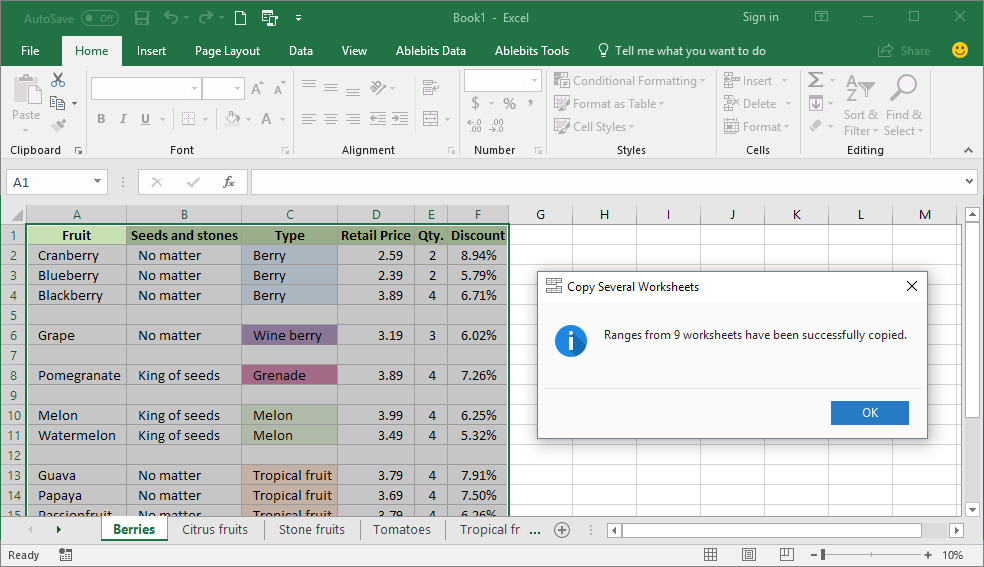 Instantly get all data combined in one file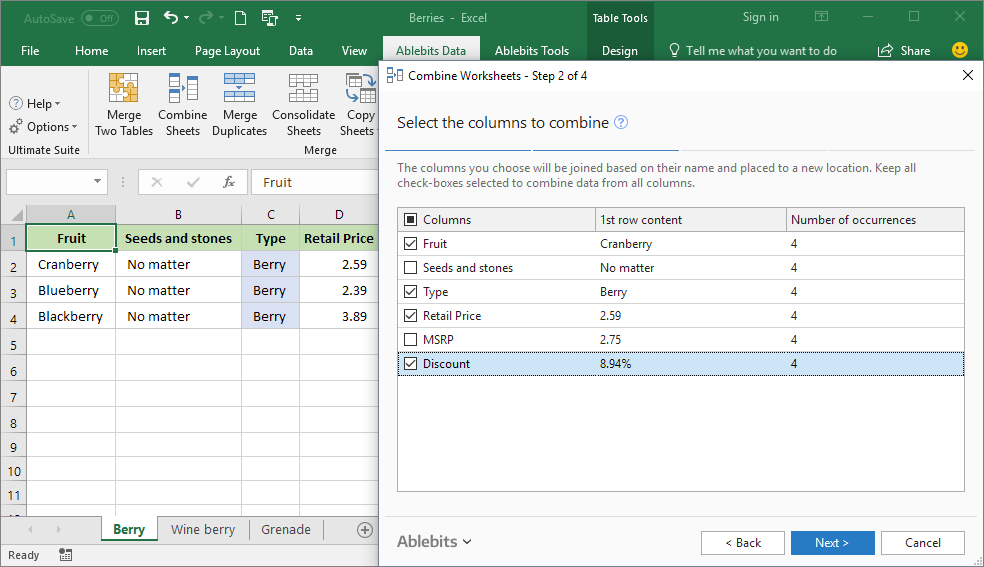 Select the columns you need to combine
Have the values from the same columns merged into one column
Choose the function to consolidate your data
Have a summary report in a new worksheet
Merge multiple Excel files into one
exactly the way you want

Copy sheets in each workbook to one worksheet and place the resulting sheets in one file.

Copy data from the selected sheets with the same name to one sheet.

Copy the selected worksheets to one workbook.

Copy data from the selected worksheets to one sheet.
Consolidate data by row and column labels.

Combine worksheets by column headers.
License benefits
Our customers get
Unconditional 30-day money-back guarantee

Secure payment
guarantee

Life-time license,
no additional fees ever

Volume discounts: the more you buy, the less you pay

1 license
for 2 computers

Free life-time support
Buy now
Frequently asked questions
About Combine Worksheets Toolkit
Supported versions
Excel

Excel 2019
Excel 2016
Excel 2013
Excel 2010
Excel 2007
32-bit and 64-bit
Desktop Excel included in Office 365
Desktop Excel included in Office 365 ProPlus

Windows

Windows 10
Windows 8.1
Windows 8
Windows 7
32-bit and 64-bit
Free download
7-day trial version
Any questions or comments?
Please contact us here