Check outgoing emails in Outlook
With the Outgoing Email Checker plug-in
When there are dozens of things to review before clicking Send, one reminder add-in will simplify your life. Outgoing Email Checker for Outlook will check your emails before sending for conditions you specify in the rules. Get a reminder to add attachment to your email, be sure to use the right account, prevent replying to all initial recipients, and more.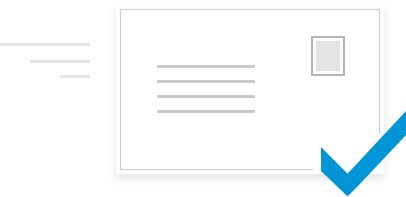 With Outgoing Email Checker you will
Automatically check emails before sending

Create a wide variety of rules using multiple conditions and their combinations to suit all your needs.

Scan emails for missing attachments

The plug-in monitors the text of your emails and the Subject line and warns if you planned to include an attachment.

Never forget to CC or BCC

Create a rule for outgoing email - to CC or BCC particular people when you use certain address or domain name.

Get the Reply All reminder

Enable the Reply All alert and every time you click Reply you will be reminded that there are several original addressees.

Use a template or create a new rule from scratch

Select the ready-to-use templates or create your new rules. Edit, delete rules, or disable them.

Сheck accounts and recipients before sending

Outgoing Email Checker will let you avoid sending emails from wrong accounts.

Check emails for specific words

Avoid silly emailing mistakes, typos, rude words, or spam filter triggers by creating reminder rules.

Prevent Reply All

With this feature, you can control when you need to include or exclude all initial recipients from your correspondence.
How to avoid emailing mistakes in Outlook
License benefits
Our customers get
Unconditional 30-day money-back guarantee

Secure payment
guarantee

Life-time license,
no additional fees ever

Volume discounts: the more you buy, the less you pay

1 license
for 2 computers

Free life-time support
Buy now
Frequently asked questions
About Outgoing Email Checker
What is Outgoing Email Checker and what do I need it for?

Outgoing Email Checker is an Outlook plug-in that checks your emails before sending them for conditions you specify in the rules. You can create a rule using a template or start from scratch. The add-in will help you avoid most common emailing mistakes: forgetting to add attachment, using the wrong account, hitting Reply All by mistake, forgetting to add CC or BCC recipients, etc.

How to use Outgoing Email Checker for Outlook?

Install the add-in and run it by clicking the Email Checker icon on the AbleBits tab in Outlook. To create a new rule, click the New rule button and decide if you want to create a new rule from a template or from scratch. Select the criteria for the rule and specify additional details.

Please find more information here.
Supported versions
Outlook

Outlook 2019
Outlook 2016
Outlook 2013
Outlook 2010
Outlook 2007
32-bit and 64-bit
Desktop Outlook included in Office 365
Desktop Outlook included in Office 365 ProPlus

Windows

Windows 10
Windows 8.1
Windows 8
Windows 7
32-bit and 64-bit
.NET Framework 4.0 must be installed
Free download
7-day trial version
Any questions or comments?
Please contact us here