Good news, everyone! Our Doc Tools add-on is no longer flying solo — it's now a collection of tools for Google Docs!
Alongside our classic one-click features, we've added 2 new tools to brighten your document experience:
Search & Navigate for seamless document surfing.
Styles to customize your documents with your unique flare.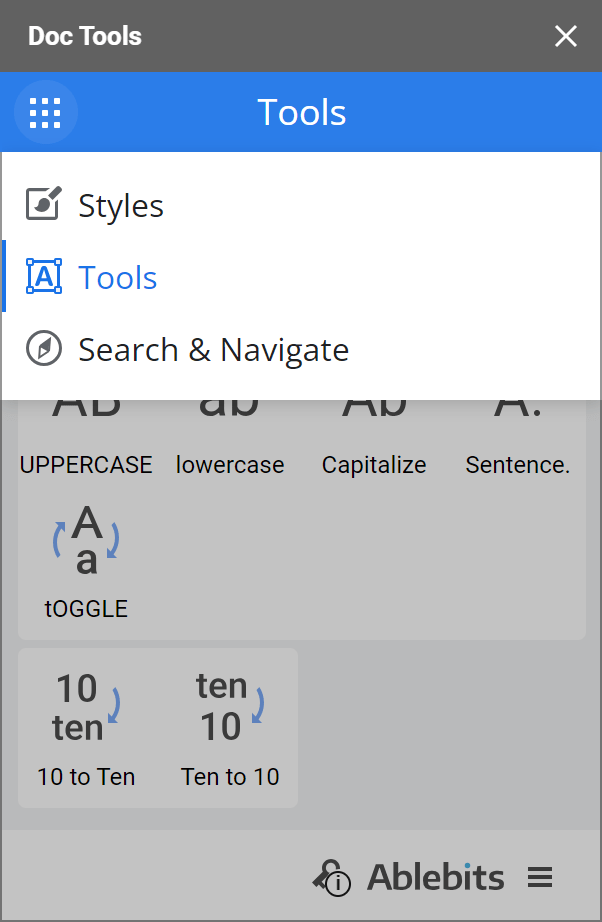 Styles
Styles will become your creative companion in Google Docs. It will help you add a touch of elegance and consistency to your documents with the proper, individual styles.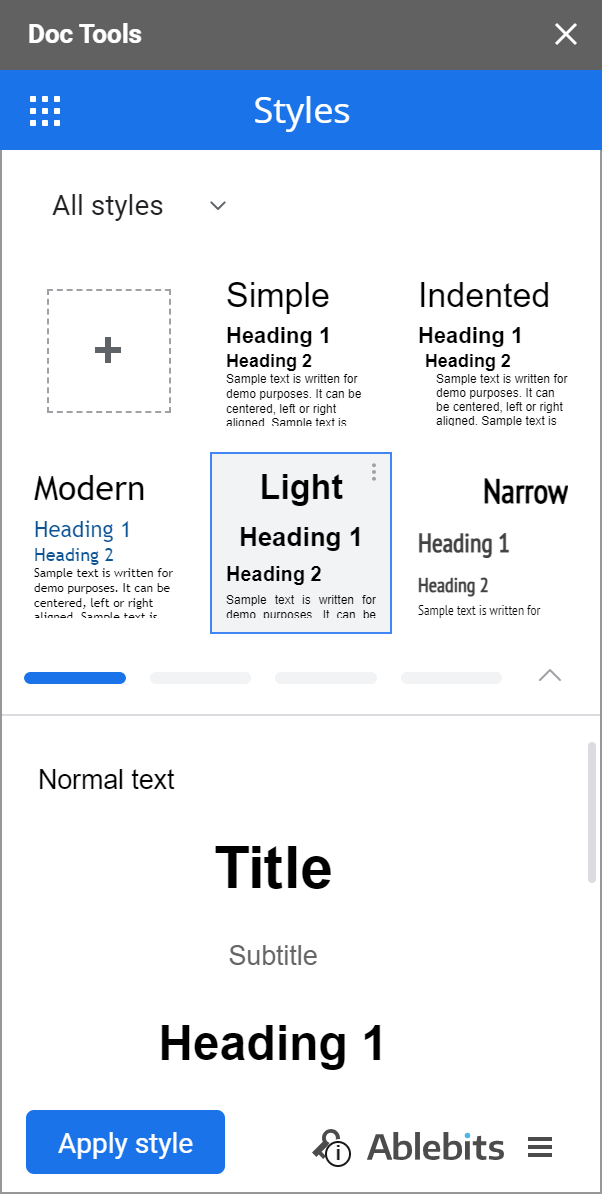 Here's what you can look forward to:
Create custom styles. Unleash your creativity by crafting styles from scratch. Add custom elements like quotes and descriptions, and format them uniquely.
Use 20+ pre-designed styles (categorized into formal, practical, classic, and elegant groups). Preview them in full size and apply them entirely or partially to your document.
Edit styles. Adjusts fonts, sizes, colors, formatting, and alignment as per your chosen style:
Share your styles (collaboration). Easily save your custom styles to Google Drive, import them for future use, or share them with friends and teammates:
Search & Navigate
This tool simplifies your document navigation. It's a breeze to find and jump to any part of your document like:
Links
Images
Tables
Bookmarks
Headings
Or searched words & phrases throughout your document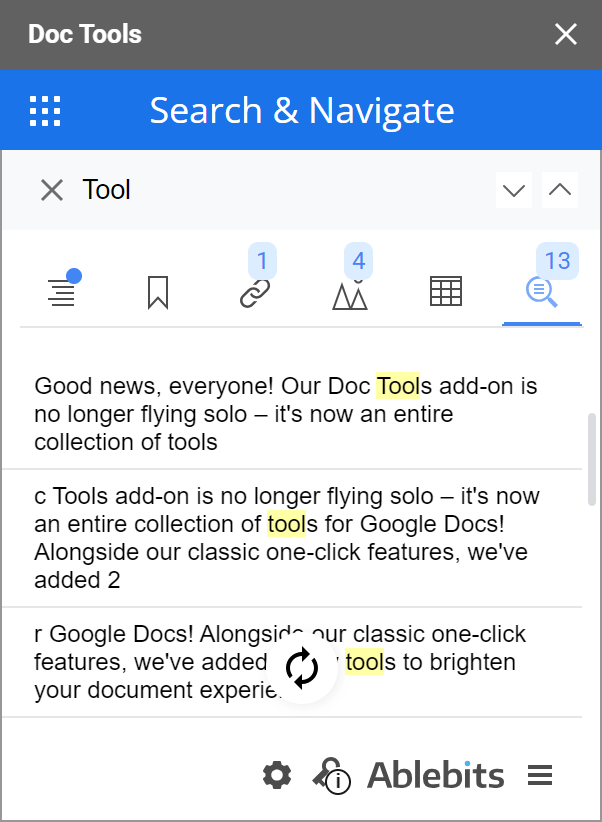 Enjoy new design
Doc Tools has now fresh, intuitive face. With clean lines and a user-friendly layout, it integrates our exciting new features — Styles and Search & Navigate — seamlessly. It's all about enhancing your Google Docs experience :)

Erase certain colors
A single click on the tool icon now removes the color featured on the icon (the one you select in its drop-down) rather than all colors in the selection.
No worries, you can still remove all colors with a click if necessary: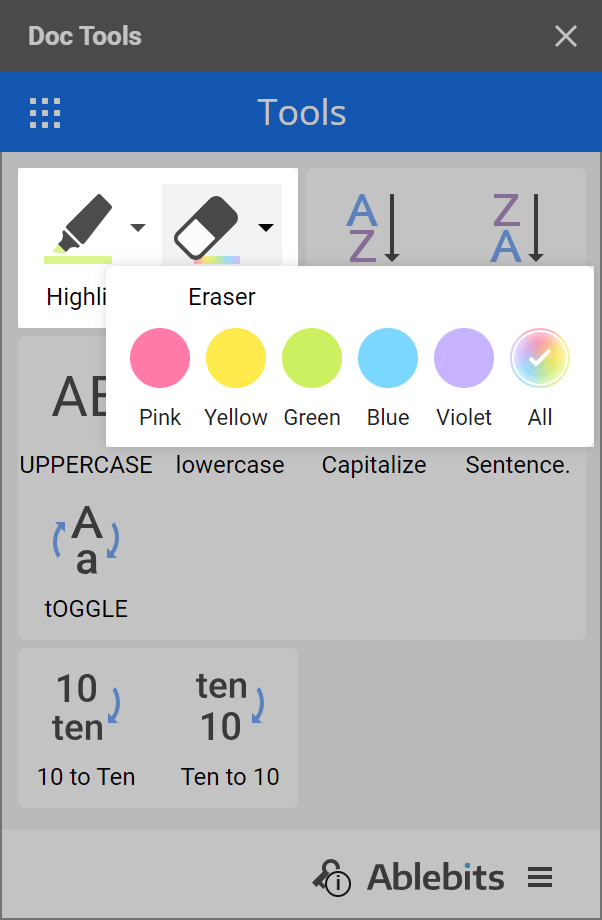 Install Doc Tools from Google Workspace Marketplace to see just how much smoother and more enjoyable your document editing can be :)
Still missing any features? Let us know in the comments!
You may also be interested in