Get the new Ultimate Suite and save another 10 minutes every day.
As an active Excel user, you know how annoying a leisurely loading of a workbook or its hanging is when an add-in starts. It freezes for several seconds here and hangs there, and by the end of the day you appear to have lost 10 minutes of your precious time.
That's why during short winter days and long nights we have been working on a new version of our top product. We tried to get the most out of Excel to achieve our main goal - speeding up the Ultimate Suite.
Now you can get really quick results with less time and energy invested!
Get up to speed with the latest version of Ultimate Suite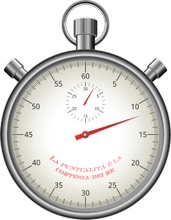 Less haste, more speed. With the new version of Suite installed, Excel starts much faster as if there are no add-ins at all. Our developers did their best to improve the first load of each add-in, yet keeping the high quality.
Compatibility with Excel 2013, Service Pack 1. We delayed the release date to make sure that all tools work flawlessly with the latest Microsoft updates.
Ultimate Suite is missing something now... Don't worry; these are just some bugs and issues! And thank you again for all your feedback and suggestions!
Even if you used the evaluation version of Ultimate Suite once, you can install it again and get 20 more days. This way you can check all new enhancements.
Do you miss anything in Ultimate Suite?
Send us an email and describe the tasks you often fulfill in your spreadsheets, the ones that take much time and effort. These can be the routines that require too much clicking or data reviewing. Drop us a line about the data you use and the expected results.
If we manage to automate your task - we will add the tool to your Ultimate Suite. As a result, you will save time and see your name in the "Special thanks" section. And we gladly give you several free licenses and create a lifetime personal discount for you, your friends and colleagues.
Email us your ideas or publish and discuss them with other users on our Facebook and G+ pages. Thank you in advance! :)