Remove duplicates in Excel online
Find duplicate or unique values in Office 365
Duplicate Remover for Office 365 gives you the possibility to identify duplicate or unique records in your online Excel sheet. You can search in one column or compare entire rows. The add-in offers several ways to deal with the found values: clear, copy, or move them to another location, highlight rows with color or mark their status in a new column.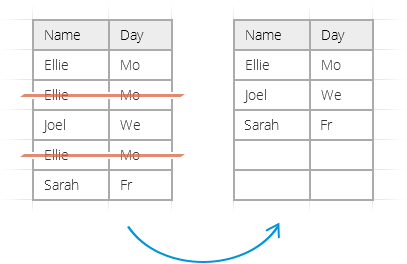 With Duplicate Remover for Excel online you will
Find duplicates or uniques

Search for duplicate or unique values with or without first occurrences in your Excel online sheets.

Mark the found values the way you need

Highlight, delete, identify in a status column, copy, or move the found data to another location.
Find duplicate or unique values in Office 365
Any questions or comments?
Please contact us here